If you're looking to make some extra money in your spare time, then you may want to consider giving InboxDollars a try.
The platform advertises that it has paid out over $59 million in cash rewards over the years, so you know they're a legit site.
In this article we'll explore how you can sign up for InboxDollars and get your piece of this pie.
Quick Summary
$5 signup bonus.
Multiple ways to earn cash.
Payments via PayPal, check, gift card.
Good way to waste some time and earn.
What Is InboxDollars?
InboxDollars is a platform that allows consumers to get paid for doing surveys, watching ads, and redeeming cash back offers. Take your extra time and earn some extra money on the side. 
You can access InboxDollars through their website or by using their app, so you can make money on the go, or even while you're standing in line. 
The premise of InboxDollars is simple. They invite brands to pay members for information. When you fill out a survey, shop through a cashback portal, or provide feedback on a video, you will earn cash, and the participating company gets the information they need to build or adjust their marketing campaign or product. 
The company is a legitimate company, founded back in 2000 with a solid Trustpilot rating and thousands of positive reviews. InboxDollars even has an A rating at the Better Business Bureau. The company doesn't share or sell your personal information for marketing purposes, and many reviewers talk about making money with the site almost immediately.
How To Sign Up For InboxDollars
To get started with InboxDollars and start to earn money online, you'll need to create an InboxDollars account. 
InboxDollars will reward you with a $5 bonus for signing up and confirming an email address through our link here: 
To complete your account sign up, however, you will need to fill out the questions on a profile survey.
This survey consists of 30 questions and asks about your demographic information such as your age, geographic location, and gender.
While this may take up to ten minutes to complete, you'll not only receive a 50 cent bonus, but it will enable InboxDollars to tailor future surveys to your specific demographics.
How To Earn Money With InboxDollars
One of the most attractive benefits of Inbox Dollars is that you can make money in a variety of ways.
Not only do you get paid to sign up, but you can choose activities to suit your personal preferences. 
Get Paid For Doing Surveys
With InboxDollars you can get paid for doing surveys. Depending on the complexity of the survey, you could earn up to $5 for a survey. Most surveys will pay anywhere from $0.25 to $1.
For higher paying surveys, you can expect to spend 10-20 minutes taking the survey. Although this may not seem like much, the surveys are designed to be completed in a relatively short time, so they can easily fit into your daily schedule. You can complete the surveys at any time.  Stuck waiting in line or waiting to pick the kids up from school?  Fill out a survey or two and monetize your time!
If you're part of a demographic group in high demand, your potential earnings can dramatically increase. If a company is desperate to hear the opinions of your particular group, you could earn as much as $20 for a completed survey. 
If you want to maximize your earnings filling out surveys, you need to check out the "My Surveys" page to check which are the best surveys. These are indicated with stars next to them as an indication that you are most likely to qualify for these particular surveys. It's a good idea to start with these surveys, as you will earn the most, before working through any others. 
You can also rack up some points by completing all of the profile surveys if you didn't complete them during sign up. 
Get Paid Watch Videos
InboxDollars also allows you to make money watching videos. You earn by watching short video snippets in their video player.
These snippets can be related to almost anything, from cooking demos and commercials to movie trailers and celebrity talk shows. You can earn approximately $0.02 for each video you watch.
So, if you need a break from your latest Netflix binge, watch an InboxDollars video and earn a little extra cash as wait for your popcorn. 
Play Games
According to some users, playing games is one of the hardest ways to earn some money through this platform. It is still possible to earn a few extra dollars to your account balance. 
InboxDollars is partnered with GSN (the Game Show Network) to offer paid games. Unfortunately, you need to spend money to earn cashback on this "casino."
If you already enjoy playing paid online games, it could provide a great way to earn some cash back, but this likely won't appeal to everyone. You can expect to earn $0.18 for every dollar you spend on GSN games. If you're not a gaming enthusiast, however, you could quickly eat through your InboxDollars balance.  So be careful.
Shop Via The InboxDollars Portal
If you're already shopping online, you can use InboxDollars to earn cash back.
Cash back portals aren't anything new, but if you're already signed up to InboxDollars, you can use the platform to shop and earn cash back. 
One advantage of InboxDollars is that the platform will also help you to locate discounts, cashback deals, and free samples. There are rotating deals, so you're not likely to run out of deals and options. The company will even send you an email to explain the deal, so you can assess them to check if they are right for you before you start shopping. 
The InboxDollars coupons section is powered by coupons.com, so you can find some excellent deals on the items you were going to purchase anyway.
There is a coupons tab on the platform, so you can search for coupons on home goods, food, and other categories. So, whether you earn $1 off mouthwash or a couple of dollars off baby food, you can save money on items you normally buy.
Just select the coupons that you want to clip and print, and when you're done hit the "print coupons" button. You'll earn $0.01 per coupon, up to $0.25 per day. 
Of course, you'll need to have some discipline to not use coupons for items you wouldn't normally buy, as you'll end up spending more than you save. 
Other Ways To Earn
There are also some other ways that you can add to your InboxDollars balance. One of the easiest is by answering emails.
Most of us have a full inbox, but you're not likely to be overly taxed by a couple of additional emails. The platform allows you to earn cash back just by reading those emails from InboxDollar's partner companies. 
To get the points, you need to either read the email and click a button or link or take up the offer in the email. 
If you find that you're getting too many emails, you can always "roll up" your email notifications, so that everything is compiled into one message. However, InboxDollars does make a promise "not to flood your inbox," but this is subjective. Some people find an email a day a pain, while others are unfazed by multiple messages. 
InboxDollars App
You can choose to use the InboxDollars website or the app. The app is available for Apple devices or Android through the Google Play store. It has a high rating on both the App Store and Google Play. 
The app allows you to continue making money online, completing "my surveys" and other microtasks while on the go. So, you're not tied to your laptop or desktop computer, making it easy to make some extra cash in those spare moments that you have throughout the day. 
The app has a clean layout and is easy to navigate, but some users have reported glitches in the app, which may mean you need to close the app and restart it.  
How To Get Paid With InboxDollars
As we've touched on above, you can earn anywhere from $0.50 to a few dollars for each task, and your earnings will be added to your account balance. Fortunately, InboxDollars makes it easy to convert this balance into cold, hard cash. Once you reach the minimum $30 balance, you can cash out with a gift card, check, or PayPal payment. 
To request a payment, you just need to click on the "Request Payment" link in the "My Account" tab. You will need to check your name, mailing address, and account details to ensure that your payment is correctly processed. You can then select your preferred payment option. 
First payments are processed approximately ten days after your first request and occur on each Wednesday. The first payment takes this long due to the verification process that needs to be completed before the payment can be issued. However, once you've had your first payment processed, future payments will be quicker.
After your first payment, your payments will be processed each week, but you will need to request it before Sunday 12 am, so it can be processed the following Wednesday. 
The payment options include ePayment, which allows you to use your Tango Card to bank your earnings. However, you can also request a check payment that should be received within two weeks or request a PayPal payment or gift card. 
Pros And Cons Of InboxDollars
As with every platform, nothing is perfect, and there are some pros and cons associated with InboxDollars.
The platform does offer a number of different ways to earn money, so if you have some spare time on your hands, you can switch between completing surveys, playing games, watching videos, and redeeming coupons. This diversity means that if you get bored with completing surveys or there are no surveys available for your demographics, you can still earn money by completing other tasks. 
The downside of InboxDollars is how long it will take you to cash out. There is a minimum threshold of $30, which can be challenging unless you're using the platform each day. Additionally, some users have complained that it takes a while to find surveys that they qualify for. This can be discouraging if you have limited time and are struggling to find surveys that are appropriate for your circumstances. 
Alternatives To InboxDollars: Swagbucks Vs. InboxDollars
If you're still unconvinced about whether InboxDollars is the right option for you to earn money online. Online surveys are not a new concept, and there are quite a few alternative platforms that allow you to complete surveys and other tasks as a side gig.
One of the most well know alternatives is Swagbucks. Like InboxDollars, Swagbucks is primarily a survey platform, but you can also earn watching videos, playing games, and online shopping. 
Swagbucks was established in 2008 and has paid out over $379 million in rewards to its 10 million users. 
The most obvious difference is that each task is rated according to how many Swagbucks or SBs you will earn. One SB is roughly worth one cent, so you'll need 500 SBs to earn a $5 gift card or PayPal transfer. This does make Swagbucks a little more complicated to use. You can earn anywhere from 40 to 100 SBs for completing a survey, which sounds more impressive than $0.40 or a dollar, so it is easy to be lulled into the sense that you're earning more. 
Swagbucks is a legit company, and it does offer more partnerships compared to InboxDollars. For example, you can use Swagbucks Watch to watch random YouTube videos, but you'll only earn a point or two for every half hour. 
This does make Swagbucks a viable alternative, and there is nothing stopping you from using both platforms to make some extra cash. Check out our full Swagucks review for more about the service.
Is InboxDollars A Scam? Is It Worth It?
InboxDollars is a legitimate site, and it is not a scam.
As with all of these types of platforms, you'll only get out of InboxDollars what you put in. The earning potential is there, but it may not be as effective as platforms that solely focus on one area. 
For example, SurveyJunkie pays more for surveys, while TopCashBack may be a better alternative for cashback. 
InboxDollars does provide a good all round platform, however. This allows you to complete surveys, or if you're not in the mood, you can mix things up by watching a video, playing a game or doing a little online shopping. 
Although the minimum cashout threshold is a bit high at $30, if you're completing tasks each day, you should find this to be simple to accomplish on a regular basis.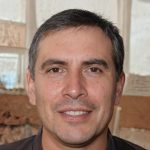 I'm a professional writer with over 10 years of experience in the crypto industry. I have written for numerous publications, includingCoinDesk, Crypto Briefing, and The Block. My work has been featured in Forbes, Business Insider, and Huffington Post. I'm also a thought leader in the space and my insights into the industry are highly appreciated by readers worldwide.