If you sometimes feel like there's too much month at the end of your money, you're not alone.
According to the 2016 National Financial Well-Being Survey conducted by the Consumer Financial Protection Bureau, more than 40% of American adults have trouble making ends meet. It's one reason payday loans are such big business in this country. They promise a quick and easy way to tide yourself over until your next paycheck. But in the long run, they only make your situation worse by adding a whopping interest payment to all your other bills.
Thanks to modern technology, there's a better solution. Several popular personal finance apps help you make it from one payday to the next by giving you access to your paycheck a few days early. That way, if it's the middle of the week and your car battery just died, you can get the money to cover the repair without paying hefty interest and fees.
How Payday Advance Apps Work
Technically, the service these apps offer isn't a loan; it's a paycheck advance. In other words, it's a way to get paid a little early for the work you've already performed.
A payday advance app pays you for some of the work you've already done this week, even if your paycheck is still several days away. The app transfers, say, $100 to your checking account, and when your next paycheck arrives, the app takes $100 directly from it to cover the cost.
It's the same way a payday loan works but with one crucial difference: There's no interest. When you receive your paycheck, all that comes out of it is the $100 you actually received, without an extra $15 or more in interest. The apps earn its makers money in a variety of other ways, including tips and monthly fees.
However, the lack of interest doesn't mean there's no downside. You're still taking money out of your next paycheck, leaving yourself with even less to pay all the bills. For many, that leads to taking another advance before the next paycheck, and another the paycheck after that. Eventually, you're stuck in a cycle. You're always behind and dependent on the app and the advances it offers to get you through the month.
Taking a paycheck advance is only a stopgap measure. It doesn't make your limited paycheck stretch any further this month than it did last month. Use it for the immediate cash you need to deal with an unexpected one-time expense. If you're always behind, it's time to either earn extra cash or tighten your belt a notch or two.
Pro tip: If you want to reduce your monthly expenses, sign up for Billshark. They will negotiate bills like your internet, cell phone, and more. They'll also help you cancel subscriptions you might no longer need. Plus, if you send them a bill to negotiate, they'll give you a $25 reward.
Top Payday Advance Apps
Some payday advance apps do only one thing: give you access to your paycheck early. However, most of them come with more features. Many apps provide online banking services, cash-back shopping, online investing, and tools for employers to manage their workforces.
Don't just use the first app you download. Figure out which one has the features you really need and stick with that one.
Varo is an online banking service that can give you faster access to your paycheck. When you use direct deposit with your Varo account, your paycheck enters your account as soon as your employer transfers it. According to Varo, most employers submit their payroll files on Wednesday for a Friday payday, so using Varo can get the money into your hands up to two days earlier.*
Other features of a Varo Bank Account include:
Varo Visa® Debit Card. The account comes with an EMV-chip debit card that bears the Visa brand mark. The app gives you the ability to lock this card instantly if it's lost or stolen. You can link your debit card to your Apple Pay

TM

, Google Pay, PayPal, Cash App, and Venmo accounts for online payments. You can also use Varo to Varo to transfer money instantly from your Varo bank account to anyone who uses Varo at no charge.

Fewer Fees. Varo has no monthly fee, no minimum balance, no transfer fees, no foreign transaction fees, and no debit card replacement fees. It also provides fee-free access to more than 55,000 ATMs in the Allpoint® network in stores like Walgreens, Target, and CVS. You can even overdraw your account by up to $50 on a Varo Visa Debit Card transaction without incurring a fee once you qualify. To use this feature, you must make at least five qualifying debit card purchases each calendar month and receive total payroll or government direct deposits of at least $1,000 in the same calendar month.
Push Notifications. Varo lets you know whenever money goes in to or out of your Varo Bank Account. It also tells you about all purchases and cash withdrawals using your debit card.
Deposit Money. You can deposit checks remotely using the Varo app. You can also deposit cash into your account at any of more than 90,000 retail locations that use Green Dot Reload @ the Register™, though most retailers charge a fee for this service.
Automatic Savings Tools. Varo offers two automatic savings tools to build up your nest egg with a Varo Savings Account. With Save Your Pay, you can automatically have a percentage of every paycheck transferred from your bank account (similar to a checking account) to your savings account, and you choose the percentage that gets transferred. Or, with Save Your Change, you can round up every transaction to the nearest dollar and it transfers that amount from your Varo Bank Account to your Savings Account.
Live Customer Service. You can speak to a Varo customer service representative any day of the week during business hours. Monday through Friday, 8 AM to 9 PM Eastern Time (excluding Federal holidays), Saturday and Sunday, 11 AM to 7 PM Eastern Time (excluding Federal holidays). Reps are based in Utah and are available every day except federal holidays.
*Early access to direct deposit funds depends on the timing of payer's submission of deposits. We generally post such deposits on the day they are received which may be up to 2 days earlier than the payer's scheduled payment date.
Bank account services provided by The Bancorp Bank, Member FDIC. The Varo Visa Debit Card is issued by The Bancorp Bank pursuant to a license from Visa U.S.A. Inc and may be used everywhere Visa debit cards are accepted.
©2018 Green Dot Corporation. Green Dot is a registered trademark of Green Dot Corporation.
2. Chime
The Chime app doesn't offer paycheck advances the same way some of the others on the list do. Instead, it's an online bank account that gives you access to your pay faster. If you have a Chime account with direct deposit, your wages become available to you the minute your employer deposits them into the account. With most traditional bank accounts, you have to wait up to two days for the payment to clear before you have access to the money.
Chime is a full-service bank account you can use to transfer money, send and deposit checks, and pay bills online. It also offers a lot of other great perks most bank accounts don't, including:
No Hidden Fees. Most brick-and-mortar banks load down their accounts with costly bank fees. By contrast, Chime charges no overdraft fees, minimum balance fees, monthly service fees, transfer fees, or foreign transaction fees. It also offers fee-free access to a network of over 38,000 MoneyPass and Visa Plus Alliance ATMs.
Banking Alerts. Chime helps you keep track of your money by sending you an alert any time it transfers cash into or out of your account. The app notifies you when your paycheck comes in or when you make a purchase with your Chime debit card. It also tells you every day exactly how much money you have in your account.
Automatic Savings. Chime offers a savings account with built-in automatic savings features. For instance, you can arrange to have 10% of every paycheck transferred to your savings account immediately. There's also a feature to automatically round up your debit card purchases to the nearest dollar and deposit the change into savings.
Debit Card Blocking. If your debit card is ever lost or stolen, stop others from using it by disabling it right in the app with one swipe. And if you see suspicious charges showing up in a foreign country while you're sitting at home, just shut off international transactions on the card.
3. Axos Bank – Direct Deposit Express
Another online bank that offers faster access to your paycheck is Axos Bank. Its fee-free Essential Checking account comes with Direct Deposit Express, a feature that gives you access to your paycheck up to two days early. Just like Chime and Varo, Direct Deposit Express deposits your paycheck into your account as soon as your employer submits the payroll instruction to the bank. All you have to do is set up direct deposit for your account, and the bank does the rest.
Essential Checking from Axos also offers other perks, such as:
Low Fees. Essential Checking has no monthly maintenance fees, no minimum monthly balance, and no overdraft or nonsufficient funds fees. It also offers unlimited reimbursement for ATM fees from other banks within the United States.
Mobile Banking. You can use the Axos mobile app for iOS or Android to manage your account from anywhere. Its features include free mobile check deposit and online bill payment.
Security Features. Axos uses 128-bit Secure Socket Layer (SSL) encryption and regularly updated antivirus software to keep your account secure. It also requires two-factor authentication — that is, a security code or question in addition to your password — to keep intruders out of your account. It monitors all accounts regularly for signs of fraud and automatically logs you out if your online session has been inactive for a while.
No-Hassle Switching. If you don't currently have an Essential Checking account, it's easy to set one up. Axos provides a step-by-step checklist to make switching over from your current bank as simple as possible.
Another Axos account that comes with Direct Deposit Express is Nationwide My Checking. This special checking account is similar to Essential Checking except it requires an opening deposit of $100.
4. Earnin
The next payday advance app was ActiveHours, which is now Earnin. Its creators say their goal is to make the financial system fairer by helping workers break free of the pay cycle that holds back their money.
Using Earnin, you can cash out up to $100 per day of the money you've already earned. There's no fee for this service, but you can add a "tip" of any amount you choose (the app recommends 4%). Although the tip is optional, company founder Ram Palaniappan told Vox in May 2019 that many Earnin users voluntarily pay it to help keep the app running. Some even opt to "pay it forward," deliberately leaving a bigger tip to cover the cost for those who can't afford it.
In addition to paycheck advances, Earnin provides several other features to help workers on a budget, including:
Balance Shield. This feature protects you from hefty bank overdraft fees. It keeps track of your bank balance and automatically gives you a $100 cash advance if it falls below $100. The app can also alert you if your balance drops below a particular amount you choose, anywhere between $0 and $400.
Cash-Back Rewards. Earnin also acts as a shopping rewards app. Just link your credit or debit card to your Earnin account, run it as a credit card when you pay, and earn rewards of 1% to 10% cash back at participating local stores and restaurants. Cash in your rewards at any time and transfer them directly to your bank account.
HealthAid. This new feature Earnin plans to roll out soon helps users struggling with high medical bills. Submit a photo of your bill and authorize a HealthAid agent to negotiate a lower price or work out a payment plan. You pay Earnin whatever dollar amount you think is fair for the service.
5. Brigit
The Brigit app works much the same way as Earnin. It gives you access to more cash at once than Earnin, though – up to $250 delivered to your account within one minute with no credit check needed.
Brigit also offers more flexible options for paying back your cash advance than Earnin. They pull the money out of your bank account automatically after your next paycheck, but they'll also extend the due date up to three times with no late fee or penalty. You can opt to pay it back early at any time. But the extra perks come with a monthly fee.
Like Earnin, Brigit has an option to notify you if your account balance is running low so you can request an advance if you need it. You can also set up automated advances to receive a transfer anytime your account balance is in danger of dropping below zero to avoid bank overdraft fees.
Brigit doesn't offer cash advances to just anyone. You must meet the app's requirements for:
Income. You have to show your monthly income is above a certain amount, which they don't specify on the site. Moreover, all this income must come from a single steady source. You must show you've received at least three paycheck direct deposits from the same employer before Brigit will grant you an advance.
Banking. You must have a checking account that's at least 60 days old with a balance greater than $0. In addition, you must show "sufficient activity" in your account, which means using it nearly every day to make payments, receive deposits, or check balances. Finally, you must show you have a sufficient end-of-day balance on your payday so Brigit knows it can safely collect your payment without overdrawing your account.
Brigit Score. Brigit applies a scoring system similar to a credit score to all potential members. It's based on your earnings, spending, and banking behavior. The score ranges from 1 to 100, and you must have at least a 70 to receive cash advances.
6. Dave
The Dave app combines some of the features of Earnin and Chime. It's an online checking account with no minimum balance that also offers a no-interest cash advance.
With most banks, if you make a payment that's more than you have in your account, the bank pays out the money and then hits you with a stiff fee. Dave takes a different approach. It notifies you you're at risk of going overbalance and gives you the option to request a cash advance of up to $100 from your next paycheck. There's no interest, and no credit check is required.
Other Dave features include:
Free electronic checking
Fee-free access to 32,000 ATMs nationwide
The ability to freeze and unfreeze your card via the app
Automatic budgeting based on your monthly expenses
Reporting your rent payment to the credit bureaus to let you build credit without a credit card
A Side Hustle feature to connect you with money-making gigs in your area
Dave has a minimal monthly fee. But if you link your debit card to the app and use it to make purchases at qualifying partner locations, you earn credit to offset the fee.
7. MoneyLion
Another online banking app that offers cash advances is MoneyLion. Its Instacash feature lets you borrow up to $250 of your next paycheck with no interest and no credit check. This feature is available 24/7, and the money appears in your account within seconds.
MoneyLion has two levels of membership. Its free Core membership offers:
Zero-Fee Checking. A MoneyLion checking account has no monthly fees, no minimum balance fees, and no overdraft fees. It also gives you fee-free access to over 55,000 ATMs worldwide.
Zero-Fee Managed Investing. MoneyLion isn't just for saving. It lets you transfer money from your savings account into a portfolio of exchange-traded funds customized to fit your risk tolerance. It's fully managed but has no management fees and no trading fees. There's even an automatic investment feature to make investing easy.
Free Credit Monitoring. Your MoneyLion Core membership comes with a free credit-monitoring service. It allows you to view your full credit report, check your credit score for free at any time, and see how different actions could affect it.
Free Fraud Protection. MoneyLion sends you an alert if it detects suspicious usage on your account. It also enables you to lock and unlock your debit card through the app.
Cash-Back Rewards. Soon, there will be a feature that lets you earn up to 12% cash back for debit card purchases. On top of this, you can earn rewards for healthy financial behaviors, like tracking your credit, paying bills on time, and keeping your credit usage low.
For more features, upgrade to a paid MoneyLion Plus membership. It gives you the same benefits as Core membership, plus access to low-interest credit-builder loans. Borrow up to $500 at just 5.99% APR, get approved instantly, and pay it back automatically.
Another feature that's coming soon gives Plus members rewards known as Lion's Share payouts. Each month, you can earn up to $19.99 per month based on how many times you log into the app and make transactions. With this feature, your Plus membership could pay for itself.
8. PayActiv
Unlike some payday advance apps, PayActiv isn't something you use on your own. Instead, your employer offers it to you as a benefit. Its core feature is what it calls "earned wage access," or EWA, which is the ability to collect your wages as soon as you earn them.
PayActiv allows you to collect up to 50% of any wages you've already earned, up to a maximum of $500. Transfer the money to your bank account, use it to pay bills online, transfer it to a prepaid card, or even receive it in cash through a special PayActiv ATM. The app charges a flat fee of between $0 and $5, depending on your employer's program, each time you use it.
Along with EWA, PayActiv offers financial coaching for employees. It has tools to help you track your spending, make a budget, automate your savings, set up direct deposit at your bank, and pay bills automatically. It also has free credit counseling to help you reduce debt payments. You can track your progress toward your financial goals and make adjustments if your income or expenses change.
PayActiv has perks for employers as well. It helps improve worker satisfaction, reduces turnover, attracts new workers, improves on-the-job productivity, and even reduces stress-related health care costs. The service costs employers nothing and takes only two days to set up. One of the largest employers using it is Walmart, which now offers it to 1.4 million employees.
9. DailyPay
DailyPay is another app for employers to offer as a benefit. Like PayActive, it gives you access to a portion of the wages you've earned before payday.
For each hour you've worked, you build up credit in your DailyPay account, which you can then transfer to your bank account at any time. The app charges a fee of $1.25 per transfer to receive your money by the next business day or $2.99 to receive your money instantly. When payday comes around, you receive your regular paycheck minus any advances you've requested. DailyPay also lets you set up automatic transfers at specific times.
DailyPay boasts that it can help employers attract nearly twice as many job applicants, reduce turnover by more than 40%, and improve employees' motivation by over 70%. The app costs employers nothing and requires no changes to their existing payroll process. Companies that use it include Vera Bradley, Westgate Resorts, and The Maids International.
10. FlexWage
The FlexWage app for employers works a little differently from DailyPay and PayActive. When you sign up for the app as an employee, you receive a reloadable debit card for your wages, which takes the place of a paper paycheck. This gives you immediate access to your money on payday, unlike a check you deposit at the bank.
If you need money before payday arrives, the OnDemand Pay feature lets you request an advance. However, it's up to your employer to decide how often that feature is available and what the limit on the advance is. The fee you pay for this service also varies by employer.
An additional feature, called FlexPay, is specifically for tipped employees, such as restaurant servers. It allows them to receive all their tips on their pay card instantly at the end of their shift. It's faster than waiting for tips submitted with a credit card payment and safer than leaving work with a large sum in cash. FlexPay also lets employers pay contract workers or make one-time payments such as commissions, bonuses, and per diems to their regular workers.
FlexWage gives you access to a financial wellness program called Sum180 too. It allows you to:
Link and view all your financial accounts in one place
Make a starter budget in seconds
Receive daily financial tips and challenges
Read more detailed information on financial topics of interest
Talk to a financial wellness coach
Engage with an online community
In addition to improving worker satisfaction, FlexWage helps employers save money by eliminating the need for paper paychecks. Many well-known restaurant chains use this app, from fast-food joints like Burger King to high-end eateries like Ruth's Chris Steakhouse.
11. Branch
Branch is another payday advance app designed mainly for employers. It keeps track of their workforce: who's sick, who's on vacation, and who's working which shift. Workers use their mobile phones to request time off, swap shifts, and receive schedule reminders. With this information, managers can see how many shifts they have open so they can reassign them or hire temporary help if necessary.
For employees, Branch offers tools to get ahead financially. Aside from communicating with other workers, the app lets you:
Create a budget
Access your wages early
Build a profile to showcase your skills as a worker
Request extra shifts to earn more money
Many large companies – including Target, Walgreens, Lowe's, and McDonald's – use this free tool.
Payday Advance App Won't Lend Enough?
Sometimes, the $100 or $250 limit on payday advance apps isn't enough to cover all your expenses. Even in this situation, a payday loan isn't the best way to get the help you need. A personal loan has much lower interest and more manageable payments than a payday loan, which is due in a lump sum.
Banks, credit unions, online lenders, and peer-to-peer lenders such as Prosper all offer personal loans. The lender performs a credit check before approving you for a loan. Some personal loans, called secured loans, also require some form of collateral, such as a car or cash in your bank account. Unsecured loans don't require collateral, but they usually have higher interest rates.
Banks offer personal loans for amounts ranging from $1,500 to $10,000. If you have good credit, you can get a personal loan for as low as 5% APR – significantly less than the rate on most credit cards.
However, if your credit is poor, the interest rate on a personal loan could be in the double digits. Additionally, these loans often come with origination fees of 1% to 6%. So, before signing off on a loan, check the total cost to make sure it wouldn't be cheaper to use your credit card.
Final Word
If you need money in a hurry to cover an unexpected expense, payday advance apps offer a cheap and convenient way to get it. However, they're not a long-term solution to your financial woes. If you consistently have trouble making ends meet, you need more than just a one-time cash infusion. You need to stop living paycheck to paycheck.
Fortunately, many of these apps help you with that too – by helping you break free from payday loans and the massive interest payments they charge, for one. They also help you stay on top of your bills and avoid the late or overdraft fees that are weighing down your budget.
Some payday advance apps also offer budgeting tools to help you track and manage your spending or automated savings tools to help you build up your emergency fund. Many also provide ways to help you earn extra money through cash-back rewards, extra shifts, or side gigs. With the help of these tools, you won't need to rely on cash advances to cover those unplanned expenses; you'll have money in the bank to take care of it.
Which of these payday advance apps looks the most useful to you? What features do you like the best?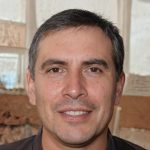 I'm a professional writer with over 10 years of experience in the crypto industry. I have written for numerous publications, includingCoinDesk, Crypto Briefing, and The Block. My work has been featured in Forbes, Business Insider, and Huffington Post. I'm also a thought leader in the space and my insights into the industry are highly appreciated by readers worldwide.