Online Jobs for College Students
We've broken this article up into separate sections for college students and for teens. Note that some of the jobs might be interchangeable for both groups. 
Also, keep in mind that a lot of these job opportunities are independent contractor opportunities. This means they'll pay you in cash and you'll be responsible for paying your taxes at the end of the year. Make sure to report the income, even if the company you're working for considers it an under the table job. No need to get in trouble for not reporting income!
But with that responsibility, you'll also be able to choose your client list and make your own hours. Check out our ideas!
1. Tutor
There are online tutor jobs available in a few different areas of expertise. For instance, VIPKid tutors teach Chinese students to speak English. You don't have to know Chinese to be a tutor for VIPKid, as it's an immersion-type program. 
And all of the lessons are provided for you. Note that VIPKid offers tutor jobs for graduate degree students only, as you have to have a Bachelor's degree to teach for them. But there are many other tutor companies that don't require a degree. 
Tutor.com hires college students as tutors and offers jobs teaching students in several subjects, such as: 
And more. You can create a tutoring schedule based on your personal commitments, or you can log on to see what opportunities are available at any time. 
QKids is another option for college students. QKids teaches the English language to kids aged 4-12. And as long as you are enrolled in a college program you are eligible to teach. With QKids you need to work at least six hours a week and be fluent in the English language. 
Many online tutor companies pay $10 per half-hour teaching lesson or more. Here are a few to try:
2. Data Entry
Online data entry jobs are available for students 18 or older, meaning you could work them as a college student or as an 18-year-old high school student. 
Simply put, data entry specialists work on inputting data for companies. It's a pretty easy job, although it's important to be detail-oriented and not make many mistakes.
It's important to note that there are several scams out there for online data entry jobs. If you are asked to buy a kit or pay money to apply, move on to find a legit company. 
Job sites such as Indeed and Careerbuilder will post data entry jobs you can work from home. Or, you can look directly on company website pages.  
Xerox company hires data entry workers to work from home. This well-known company also hires for other job positions from home.  
Axion Data Services is another data entry company that hires remote workers. Openings at this company are rare, but feel free to check their website regularly. 
Capital Typing, Kendall Creek Communications and FlexJobs will have data entry jobs that you can sign up for as well.
PayScale says the average pay for a data entry clerk is $15.07 per hour, however, online companies might pay less than that. 
3. Social Media Manager
Social media managers help companies and blog owners stay up-to-date with their social media communications. You'll be responsible for creating exciting and enticing social media posts and helping companies grow their follower base. 
This could be a good job for you if you're going to college for a marketing degree. Or if you're simply great at creating engaging posts and interacting via social media channels. 
Careerbuilder is a site where you might be able to find a social media manager job opening. Or you can post your resume' on a site like Upwork. According to PayScale, the average pay for a social media manager is $15.60 per hour. 
4. Virtual Assistant
A virtual assistant works as an assistant to business owners or blog owners. As a virtual assistant, you might have any number of responsibilities, such as: 
Data entry tasks
Research
Bookkeeping
Schedule management
Graphic design
Blog/website management
Staff management
Email management
Social communication
And other tasks. Your job description as a virtual assistant will vary depending on who you are working for and what they need you to do. In short, you'll perform various administrative assistant types of duties and online duties if you work as a VA. 
To find out what it takes to be successful take an online course like the 30 Days or Less to Virtual Assistant Success course. It will show you what you need to do to be successful as a VA.
You can find jobs on traditional online job sites, or create a profile on Upwork, Freelancer or similar sites. Income for virtual assistants vary based on whether you're working as an independent contractor or an hourly employee.
However most hourly employees make at least $15 per hour. 
5. Blog Owner
Now, this is a job that will take you some time to build an income from–unless you purchase a blog that's already up and running and producing income.
Blog owners make money when people click on advertisements or suggested product links that lie within blog articles. The typical per-link earnings aren't huge, but if you develop a large following, you could make a lot of money by blogging.  
Starting a blog is easy–in fact, you can have one up and running in less than 15 minutes. However, there are some tips for new bloggers you should know before starting a blog. 
If you feel like you've got a lot of valuable information to share, you might be able to make some money by becoming a blog owner. Blog owners can make anywhere from a few dollars a month up to six digits a month and more. 
6. Graphic Designer
Do you have graphic design skills? If so, there are a number of ways you can make money with them. For instance, you could help design websites for business and blog owners. 
You could also help companies create brochures, magazine pages and other forms of advertising.
Or you could create t-shirt designs and sell them on sites such as CafePress or Redbubble. These sites let you upload your designs for free. 
Then, when someone buys a t-shirt or other product with one of your designs on it, you'll get a commission on the sale. Sites like CafePress and Redbubble handle all of the printing, shipping and customer service as well. All you need to do is upload your design and spread the word via social media. 
Pay varies based on what type of work you're doing, how much you charge and the number of clients you have. 
7. Freelance Writer
Are you a great writer? Blog owners and companies everywhere are looking for freelance writers. I've been freelance writing for over seven years now, and I've learned there's no shortage of gigs available if you're a good writer. 
You can find freelance writing gigs in the form of web articles, technical writers, grant writers and more. A great way to start getting jobs is to create profiles on LinkedIn, Contently and/or Upwork. As you start writing, word of mouth will spread your name if you offer great customer service and good work. 
And the money can be good as well. Most experienced writers I know never make less than $25 per hour, and some make much more than that. 
Writing is one of many available online jobs that pay well. 
8. Resume Writer
Do you have a knack for writing engaging resumes? While pay varies when you conduct this job as an independent contractor, I once knew a woman who commanded $5,000 per resume'.
She wrote resumes' for corporate job hunters making over $200,000 per year, and they had no problem paying her the $5k price she charged. 
However, if you're a typical college student, I'm guessing you'd be happy to share your resume-writing talents with others for far less of a fee. Gain clients by advertising your services on college dorm advertising boards and sites, or by posting a profile on LinkedIn or Upwork. 
9. Transcriptionist
Transcription work can be done at any time of the day or night, and can pay quite well. Note that there are transcription jobs that transcribe mainstream audio, as well as legal and medical transcription jobs. 
If you want to work as a medical or legal transcriptionist, you'll need a certificate or AA degree in one of those fields. This is because this type of transcription work requires an intricate knowledge of medical or legal terminology. 
There are also courses in transcription, such as the TranscribeAnywhere course. While some of these courses are scams, there are some legit ones out there, and TranscribeAnywhere has high ratings. 
It's not unusual to get paid $20 or more per hour as a transcriptionist. However, many times you're paid per audio minute. 
In a related field there are also quite a few online proofreading jobs available. Check out a course like the Proofread Anywhere course to learn how to turn it into a full time business.
10. Search Engine Evaluator
Search engines such as Google and Yahoo take a lot of work to stay functional and current. And companies such as Lionbridge and Appen hire search engine evaluators to help identify and correct search engine issues. 
Note that these two companies also hire for data entry positions and other online jobs. PayScale says search engine evaluators earn anywhere from $12 per hour on up. Your pay will vary depending on which company you work for. 
11. Customer Service Rep
Companies such as U-Haul, Amazon and Apple routinely hire customer service reps to work from home.
In these positions, you'll use your PC, internet and a headset to work at helping customers with orders or issues. 
These jobs often hire for 4-hour shifts scheduled any time of the day or night. If you're great at customer service, this might be a good job choice for you. PayScale shows the average pay rate for a Customer Service Rep as $13.98 per hour. 
12. Chat Agent
Are you good at customer service but don't necessarily like the idea of talking with customers? How about working as a chat agent? Chat agents provide customer service, but without the personal interaction of voice conversation. 
This could be a good job for you if you want to work without keeping your roommates up too. Chat agents often make between $12 and $20 per hour.  
13. Call Center Analyst
A Call Center Analyst is responsible for ensuring the smooth operation of company customer service representatives. As a CCA, you might be responsible for managing call center employees, handling elevated calls or gathering data about customer service center success. 
You might also be responsible for handling troubleshooting issues at the call center. Note that many of these remote positions are full-time positions, but there are part-time positions out there. 
It's not uncommon to make $20 per hour or more working as a Call Center Analyst. You can find jobs on the typical job sites such as Indeed or Monster. You can also do an internet search for "call center analyst remote" and see what types of job openings come up. 
14. Website Tester
Whereas search engine evaluators monitor search engine efficiency, website testers work on testing websites for efficiency and success. In this job, you'll typically install software that tracks your activity as you work. 
You'll be asked questions about the design of the website, ease-of-use and more. Some companies will ask to record your results with voice instruments, while others might ask you to write a report. 
Companies such as UserTesting hire website testers to work from home. UserTesting says that testers can earn as much as $60 per test. The time it takes to complete a test and what you get paid varies with each company. 
15. Online Moderator
An online moderator's job is to moderate interactions on social media sites, online forums and more. You'll be asked to remove offensive comments or conversations, settle disputes and categorize discussions. 
Companies such as MODSQUAD hire moderators to work for other companies. You can also search for online moderator jobs by doing an internet search for the job title. Be sure to add the word "remote" to your search so you can find online jobs. 
Pay varies based on the company you work for and what your experience level is. However, it's common for online moderators to make $15 or more per hour. 
16. Retail Arbitrage
If you like to shop, this could be a great weekend side hustle for you. When working in retail arbitrage, your job is to find a great deal on items you can resell for a profit. 
You might find items to resell at garage sales, in the clearance aisles at stores or on Craigslist or eBay. Your goal is to find items that are priced way below what the average selling price is on eBay, Amazon and other sites. 
Then, you create accounts and resell these items for a profit. You can sell anything from college textbooks (get them cheap from your fellow students) to clothing, tech gadgets and more. 
Pay varies based on how good you are at finding deals, but some people make millions with retail arbitrage. 
17. SEO Consultant
Are you good at SEO (Search Engine Optimization) analysis? There is no shortage of businesses/blog owners looking for help in getting their website pages to rank better in internet searches. 
If you're looking for SEO analyst or consulting jobs, you can find work by searching on popular job sites for remote positions. Or, you can start your own SEO consulting business and name your salary. 
Create a profile on sites such as Upwork or LinkedIn, or advertise your services to local businesses. PayScale shows the average hourly rate for an SEO analyst to be $17.59.
18. Voiceover Artist
Do you have an engaging or funny voice? If so, you could work as an online voiceover artist. Companies like Voices.com are always looking for new artists to add to their contractor list. 
They need intriguing voices to perform in a variety of commercials and other venues. 
You can apply for jobs at companies like Voices.com, or advertise your services on sites like Upwork or Fiverr. You'll need headphones, a microphone and audio recording software to create samples. Most PCs come with some type of audio recording software. 
According to PayScale, voiceover actors/actresses make an average of $28.50 per hour. 
So, we've covered some popular job choices for college students. Now let's look at some job options for teens that might be under 18 years of age. 
Online Jobs for Teens
Online jobs for teens are easy to come by.
While some of the jobs listed above might be suitable for teens, these online jobs are certain to allow the under 18 crowd to apply. 
19. Etsy Shop Owner
Are you a creative type? If so, why not open an Etsy shop? Etsy shop owners can sell their own handmade crafts, any type of craft supply item, or vintage items. Etsy defines vintage items as items that are at least 20 years old. 
You can find vintage items to sell by browsing local thrift stores and then buying and reselling them. Or, if you have a knack for knitting or making other gifts, you can earn money selling handmade items. 
You can even sell downloadable, printable art on Etsy, which means no dealing with supplies, shipping, etc. Note that while you can be under 18 to have an Etsy shop, your parent or guardian will have to manage the shop for you.  
Average pay: Whatever you make it! 
20. T-Shirt Designer
We talked a bit about this job in the Graphic Designer section, but I wanted to focus on t-shirt design alone. My oldest daughter and I created a Redbubble account for her when she was just 16 years old. 
She created some t-shirt designs, and still receives a nice little check every month from Redbubble for her sales. And in her case, she doesn't even do any advertising. Imagine what you could do if you partnered great t-shirt designs with a marketing plan! 
You could earn a lot of money if you work hard at advertising and create great designs! 
21. Survey Taker
If you like sharing your opinion, you can earn money by signing up with sites like Survey Junkie. The great thing about taking surveys to make money is that most of the surveys are relatively short–like 15 minutes or less. 
This means you can take surveys on your lunch break at school or while you're hanging out at home watching TV. You won't earn huge money by taking surveys, but it can be a great way to earn a bit of extra cash when you've got some down time. 
Here are a few of our favorite survey companies.
22. Online Shopper
Did you know there are companies that will pay you for shopping online? Swagbucks has a lot of ways you can make money, such as taking surveys or playing games. 
However, you'll earn more money with Swagbucks if you do your online shopping via the Swagbucks portal. Just access stores you shop at through your Swagbucks login, and you'll earn cash back on your purchases; sometimes up to 40% or more depending on where you shop. 
If you're shopping online anyway, this can be a great way to earn some cash while you do so. And you only have to be 13 to sign up for a Swagbucks account. 
23. Freelance Gigger
You can create a profile on Fiverr when you're at least 13 years old. On Fiverr you can sell a variety of services such as: 
Poem writer
Art services
Musician
Video editor
Writer
Graphic designer
Voiceover artist
And more. You decide what you'll do for what pay, too. For instance, you can draw a picture of someone's pet for $5. Or create a birthday poem. You've got some serious creative flexibility when you offer services on Fiverr. 
24. Video Sensation
If you're a teen, you've likely heard of the Dolan Twins and other teen video sensations. These kids are making some serious cash from the ads that run in their popular YouTube videos. 
If you have fun or educational information to share, why not create a YouTube channel and start growing a following large enough to earn some cash every month? 
Online Jobs For Teens And College Students Are Everywhere
There's no shortage of online jobs for teens and college students. Discover what type of work you like to do best, and start earning income right from home. 
Have you tried any of these job opportunities for college students or teens? We'd love to hear about your experience, or to hear of other online jobs you've tried. Share your thoughts in the comments section!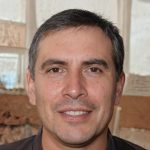 I'm a professional writer with over 10 years of experience in the crypto industry. I have written for numerous publications, includingCoinDesk, Crypto Briefing, and The Block. My work has been featured in Forbes, Business Insider, and Huffington Post. I'm also a thought leader in the space and my insights into the industry are highly appreciated by readers worldwide.