Making money from home has always been a topic of interest for many people, but with millions unable to leave home due to the COVID-19 outbreak, the subject is even more relevant than it has ever been.
Although many businesses are closed right now, there are still opportunities to make money from home.
Regardless of whether you're looking for something that will allow you to start making money right away, or whether you're looking for something that will provide income later on, this article will give you some options.
Of course, there are a lot of business that can be run from home, but in the current economic situation, a lot of people aren't in a position to invest much money into a new business venture.
With that in mind, all of the opportunities covered in this article can be started with no investment.
They may require some things that you likely already have, and where applicable, I'll link to free resources that will be helpful. Some of these opportunities involve starting a business and others involve working as a contractor.
The Best Ways To Make Money From Home Without Investing Any Money
1. Freelancer
One of the best and most realistic ways to make money from home is to work as a freelancer. There are a lot of different services you could offer like writing, editing, graphic design, web design, coding, voice acting, music production, video editing, and more.
You can work as a freelancer part-time or scale up and turn it into a full-time income, and you can do that work around your existing schedule.
Another significant perk of freelancing is the fact that you can start making money right away. As soon as you land your first client, you'll have a profitable business.
Working as a freelancer is a legit business that can be started without any investment. You'll probably need some tools, but the specifics will depend on the services that you're offering. Most likely, this will be software that you already own, or free tools that you can use (like Google Docs, Canva, etc.).
How to Get Started as a Freelancer:
Obviously, the first step is to decide what service you're going to offer. You probably already have some skills that you can put to good use, so start there.
Next, create a basic website with information about yourself and the services that you offer. Include a portfolio with some of the work you've done in the past. You can use a free website builder like WordPress.com or Wix. If you're offering a creative service, you could create a portfolio at Behance.
The best way to find your first client is to reach out to people you already know (friends, family, neighbors, co-workers, and others in your professional network). Most likely, you can find a client or two just from the people that you know.
Craigslist can also be a great free resource for advertising your services. There are also job boards that can help you to find work, but some of them will be specific to the type of service that you offer. Some general remote work job boards like Remote.com and Remote.co may also be helpful.
2. Virtual Assistant
Virtual assistants (VAs) can offer a wide variety of administrative services like customer service, moderation of forums and Facebook groups, management of social media profiles, blog editing, and much more.
When you hear the term "virtual assistant" you may think of low-paid jobs that typically get outsourced to overseas workers. While there are a lot of low-paying VA jobs, there are also plenty of VAs that earn an excellent hourly rate.
Most of the highly-paid VAs have chosen to specialize in a particular area, rather than offering a very wide range of services. For example, there are Pinterest VAs that specialize in designing images for their clients to use on Pinterest, as well as managing Pinterest profiles and scheduling pins for clients.
How to Get Started as a Virtual Assistant:
The process for getting started as a virtual assistant is very similar to the recommended process for starting as a freelancer:
Decide which services you're going to offer
Create a free website with WordPress.com or Wix
Reach out to people in your network to try to find your first client
Use websites like FlexJobs, Zirtual, and VAnetworking.com to find clients
To learn more about working as a VA, please see 30 Days or Less to Virtual Assistant Success.
3. Social Media Manager
One of the hottest opportunities right now is to work as a social media manager. This would involve things like managing the social media profiles for your clients, creating and scheduling posts, possibly designing images for use with your clients' profiles (if you have some design skills), and managing advertising campaigns.
Some social media managers specialize exclusively in creating and managing ad campaigns for their clients, and others may specialize strictly in managing the profiles and not dealing with ads.
If you have some experience with Facebook or Pinterest ad campaigns, this is a service that can be very lucrative.
Many of your clients will be ongoing, so once you have the number of clients that you want to service, you won't need to constantly look for work.
How to Get Started as a Social Media Manager:
To get started, create your own website with WordPress.com or Wix and describe the specific services that you'll offer. If you have some experience, list your qualifications and track record to build credibility.
Like other types of services, the best way to find your first client is usually through your existing network. Talk to everyone you know and see if they know of any business owners that might benefit from your services.
The FB Side Hustle Course from Bobby Hoyt teaches how to make an extra $1,000 – $2,000 per month by managing ad campaigns for local businesses.
4. Online Surveys
One of the fastest and easiest ways to start making money from home (or wherever you are) is to take paid online surveys. There are many different apps and websites that allow you to create a free account and start taking surveys.
While taking surveys certainly isn't going to make you rich, this opportunity does have a few things going for it:
You can start right away
Anyone can do it, no experience required
It's extremely flexible and you can take surveys whenever it fits into your life
If you're looking for a way to make money long-term, you'll be better off going with one of the options on this list that involves starting a business or offering a service. But if you're just looking for a way to start making something extra right now, this could be a very good option for you.
Getting Started with Online Surveys:
Getting started is easy. All you need to do is create a free account at the sites below and start taking surveys.
You'll be able to see the amount of money or points that you'll earn for each survey, as well as the time needed to complete the survey. Start with the ones that give you the highest rate per hour. The best way to maximize your income is to use a few different sites rather than relying on just one.
5. Self-Published Author
If you love to write, becoming an author is more possible now than it's ever been. With Amazon's Kindle Direct Publishing (KDP) program, anyone can become a self-published author. You can sell digital ebooks and paperback books that are printed on-demand, which means there is no need to pay for large runs of books to be printed.
There are opportunities to write fiction or non-fiction books on any topic that interests you (for non-fiction books, preferably a subject that you know very well).
Many people are making a great income as self-published authors and there are no significant barriers to getting started.
How to Get Started as a Self-Published Author:
First, you'll need to decide on a topic for your book, and then, of course, you'll need to write the book. Once it's written, it will need to be formatted for KDP. Amazon offers some instructions and free resources that make the process fairly simple.
Create your author account with KDP and upload your first book when it is ready.
6. Transcription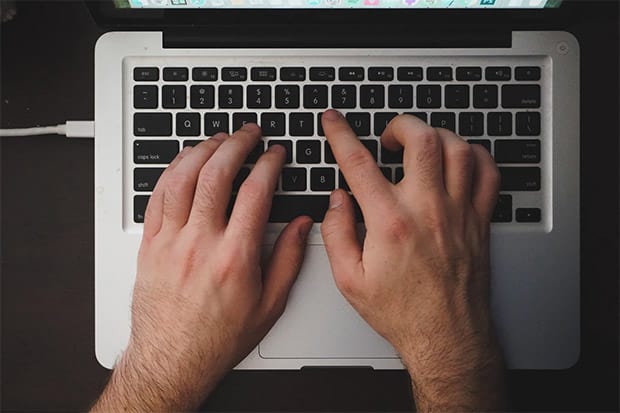 If you have some typing skills, one of the best ways to start making money from home is to work as a transcriptionist. There are many websites that offer transcription work and getting started is relatively simple.
Transcription work is very flexible. Most jobs will allow you to work as much or as little as you want, whenever it fits into your existing schedule.
Getting Started with Transcription:
You can take a course with an expert like the folks at Transcribe Anywhere where they'll teach you the ins and outs of being a transcriptionist.
Then, sign up for work at sites like SpeakWrite, 1-888-Type-It-Up, and TranscribeMe. Most transcription websites will require you to take a practice test before you start working. Once you've passed the test, you'll be able to view the assignments that are currently available and you can claim any that you want.
7. Proofreader
If you have good grammar skills and a keen eye for detail, working as a proofreader could be a great option.
Proofreading and editing are often mistakenly considered to be the same. Proofreading involves the correction of errors (spelling, grammar, punctuation). Typically, proofreading is the final step.
How to Get Started as a Proofreader:
There are a lot of different websites that offer proofreading jobs. Many of the opportunities involve working as a contractor, but some companies hire proofreaders as employees. Some of the best sites for proofreading work include Scribendi, Cactus, and Scribe Media.
8. YouTube Channel
If you're looking to start an online business that offers unlimited potential, consider launching a YouTube channel. Of course, there are YouTube channels on every subject you can think of, so the possibilities are endless.
With a YouTube channel, you'll be able to make money in a few different ways. Once you reach 1,000 subscribers and 4,000 watch hours you'll be able to apply to the YouTube Partner Program and monetize your videos with ads. YouTubers also make money with affiliate programs and direct sponsorships.
It's possible to get started just by using a smartphone or an existing camera that you already own. Once you start making some money, you'll want to upgrade your equipment.
How to Start a YouTube Channel:
All you need to do is choose your topic, come up with a name for your channel, create your first video, and start your YouTube channel here for free.
The downside to starting a YouTube channel is the fact that it will take a lot of time and some patience before you start to make money. But the unlimited long-term income potential can make up for that.
9. Pet Sitter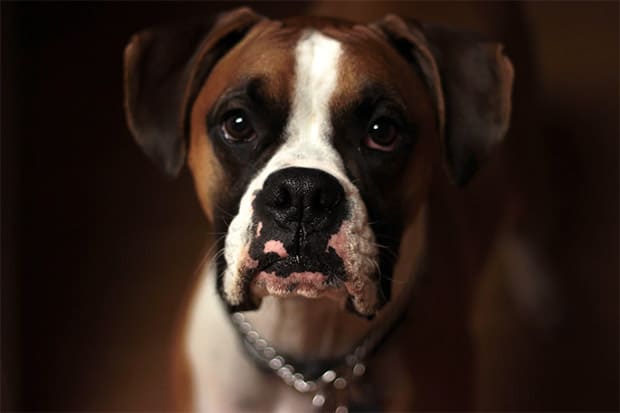 Working as a pet sitter can be a great home-based business. You could take care of pets during the day when their owners are at work, or offer overnight boarding services for pet owners who are traveling (overnight boarding will give you the highest income potential). You can also offer dog walking services for an additional fee if you'd like.
While it may not be the first type of home-based business that comes to mind, pet sitting can allow you to earn a very nice income. According to Indeed.com, the average salary for a pet sitter is more than $39,000 per year.
How to Get Started as a Pet Sitter:
Sign up for an account at Rover and create your profile so pet owners in your area can find you. While Rover is a great way to market your services, you can also reach out to pet owners that you know or advertise on Craigslist or local bulletin boards.
10. Child Care
Another option for home-based care is to provide child care. This might involve watching one kid for someone you know, or you could start a home-based daycare and watch a few kids at a time.
This could be a great option for stay-at-home parents who are already responsible for a child during the day. Providing care for one or two more children may be a very realistic way to earn some extra money without significant interference in your life.
If you already have the basics like a child-proofed home, toys, and a crib if needed, you won't need to invest any money. Of course, the specifics of what you'll need will depend on the ages of the children that you're caring for.
How to Get Started with Child Care:
The first priority is to check the regulations in your local area to be sure that you're following the law and taking the necessary safety precautions. The regulations and licensing requirements differ depending on your location.
Once you have addressed any regulatory or safety issues, the next step is to find your first client. The easiest way is to talk to parents that you know. It could be your friends, neighbors, parents for different social groups or organizations that you're in.
Most parents will feel more comfortable with a child care provider that they know, so this is the best way to find work. If you're just looking for a little bit of extra money, watching one kid each day may be enough to meet your needs. And if not, you can continue looking for more clients.
11. Laundry
One overlooked way to make money from home is to do laundry for other people. Many people are willing to pay someone else to do their laundry because the don't have time in their schedule, or maybe they're elderly or disabled and unable to do it on their own.
The nice thing about this opportunity is that you can be doing other things while the washer and dryer are going, so it might not be a huge disruption to your schedule.
Getting Started with Laundry Services:
One option is to apply to Laundry Care. They hire workers in many cities, with more cities being added. If you work for Laundry Care, you'll also be responsible for picking up and delivering the laundry to clients.
Another option is to create a profile on Care.com and offer laundry services. You could also create an ad for your services on Craigslist, advertise on local bulletin boards, and of course, talk to people you know.
12. Teacher/Tutor
Online teaching and tutoring services are in demand and there are a lot of companies hiring workers. In some cases, you may need a teaching degree or certification. Other jobs are open to anyone with a bachelor's degree. And some opportunities are available even if you don't have a degree.
Many of the opportunities involve teaching English to people from various parts of the word, but there are also jobs that involve teaching or tutoring other subjects.
Getting Started as a Teacher or Tutor:
There are a number of websites that offer teaching or tutoring work. Each platform will have its own procedures, requirements, and application process. Be sure to follow the instructions wherever you are applying. Here are some of our favorites
13. Rental Business
Another opportunity that may be surprising is to rent your stuff out for money. There are any number of different things you can rent from baby items, to photography gear, to tools to storage space, to a room in your home, to a car.
By renting your things out, you'll be making money thanks to the assets that you have, so your income isn't directly tied to the number of hours that you're working. With a rental business, you may be able to work fewer hours.
There are so many different possibilities that it is impossible to cover everything in this article, but to give you an idea of some of the options, here are some specific websites that can help you to rent your stuff out:
Fat Llama – List just about anything for rent.
Airbnb – Rent a room or unit in your home.
Turo – Rent out your car whenever you don't need it.
RVshare – Rent out your RV when you're not using it.
LiquidSpace – Rent out an office or conference room.
Neighbor – Rent storage space in your basement or garage.
Getting Started with Rentals:
Think about the things that you have that could be rented out. The list above should help to give you some ideas, but there are plenty of other possibilities as well, so use your creativity.
If you want to use one of the websites listed, create your profile and listing to make your item available for renters. These website can be great, but they're not the only option.
You can also find renters on your own. For example, you may know someone who owns an RV or camper and doesn't have a place to park it at their house. If you have a property with some space to park it, work out a deal with them. There is no reason you need to only use apps and websites to find renters.
14. Online Focus Groups
Online focus groups are similar to the surveys that were mentioned earlier, except that focus groups are usually more in-depth than online surveys. A survey may take just a couple of minutes, but a focus group is more likely to take 45 minutes or an hour of your time.
The nice thing about focus groups is that the pay is typically much better than what you can earn with shorter online surveys.
However, unlike surveys, opportunities for focus groups tend to be more targeted. Companies want to get feedback from very specific types of people, and there may not always be opportunities that are available to you.
Getting Started with Online Focus Groups:
Just like surveys, there are some websites that can be great resources if you want to make money with focus groups. If you're looking for paid focus groups, you'll find some opportunities for online focus groups and others for in-person focus groups. You may be open to doing in-person focus groups in your area, but if you're looking specifically for work that you can do from home, of course, you'll want to look for online opportunities.
Some of the best websites to use are FindFocusGroups.com, FocusGroups.org, and Respondent.
15. Customer Service
Another excellent work-from-home opportunity is to provide customer services. A growing number of companies are hiring remote workers to handle customer service from their home, rather than operating a massive call center.
Customer service jobs may involve providing service over the phone, by email, or online chat (or a combination). You don't need to invest any money to get started as long as you have basic things like a computer and phone.
Getting Started with Customer Service:
You may be able to find a job directly with a company, or you can use an agency that matches workers with opportunities. Some of the best places to start include Liveops, Working Solutions, and Arise.
16. Website/App Tester
If you're looking for a way to make a little bit of extra money from home, becoming a website or app tester may be a great option. There is not enough work available to turn this into a full-time income, but it can be a great side hustle for some extra money.
You don't need any specific skills other than being able to use a computer and follow directions, and you don't need experience. Companies are willing to pay people like you to test their website or app and provide feedback.
All you need to get started is an internet connection, a webcam, and a microphone. A typical laptop with a built-in camera and microphone will do the job.
You'll be paid $5 – $60 per test and the tests usually take anywhere from a few minutes to an hour.
How to Get Started Testing Websites and Apps:
Sign up to be a tester at sites like UserTesting and Userfeel. You'll probably need to take an initial practice test, which basically shows you the process and proves that you can follow directions.
Once you're approved, you'll be able to see any testing opportunities that are available. Take advantage of them while they're available because once they get enough testers, the opportunity will be gone.
17. Researcher
The last option that we'll cover in this article is to work as an online researcher. This is another opportunity that many people don't know about, but it can be a good way to make some extra money. Like some of the other simple services, this one is better suited as a side hustle rather than a full-time income.
You can use one of a few different websites (listed below) to find opportunities. You could be researching all kinds of different things and each job will vary.
Getting Started with Research:
Create an account at Wonder and Clickworker. Once you're approved, you'll be able to see the current opportunities that are available. It's flexible work that you can do whenever it suits your schedule.
There Are Plenty Of Free Work From Home Opportunities
Even if you are limited to working from home and you have no money to invest at the moment, there are opportunities to work and make money.
Take a look at the options covered in this article and see which ones might be a good fit for you. Think about your existing skills and experience that you may be able to use, the schedule that you want to work (full-time or part-time), and whether you'd prefer to build a business or provide a simple service to start making money quickly.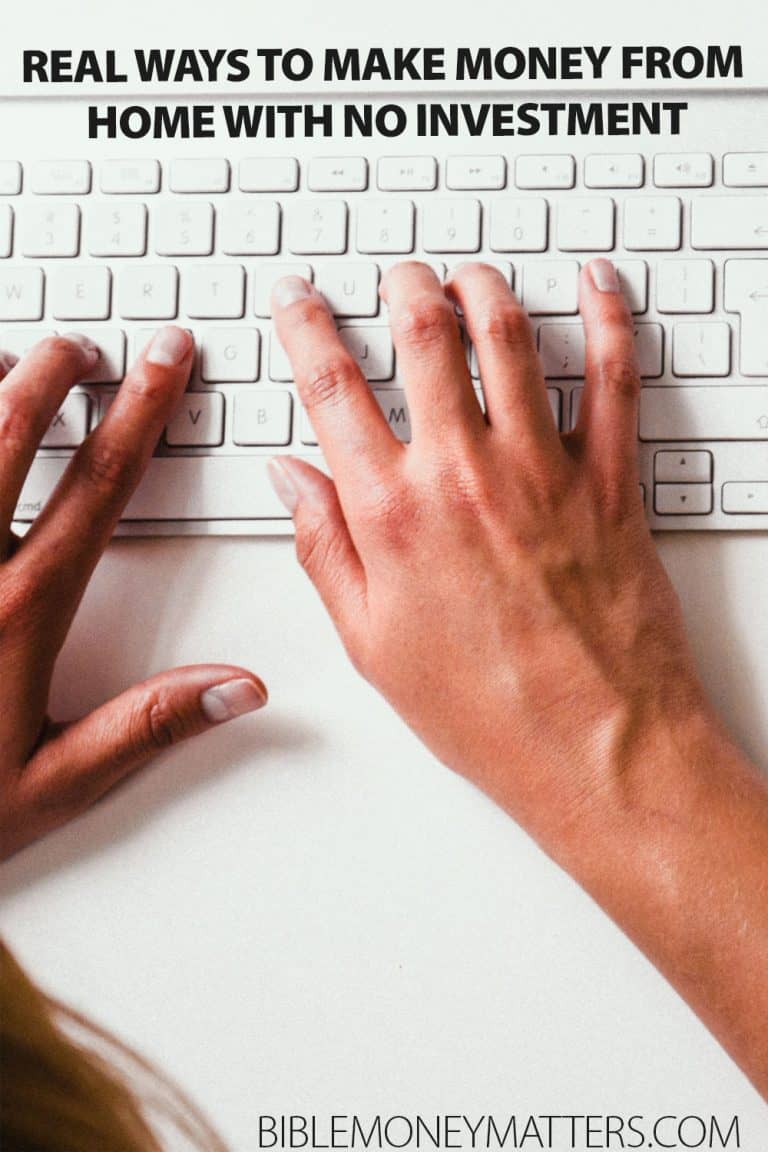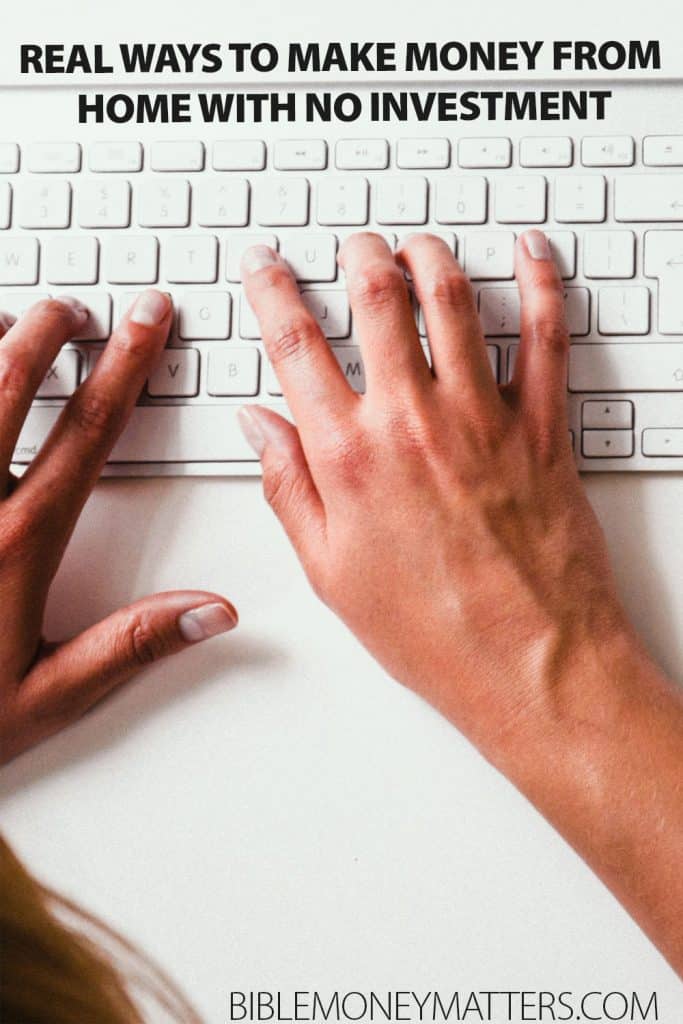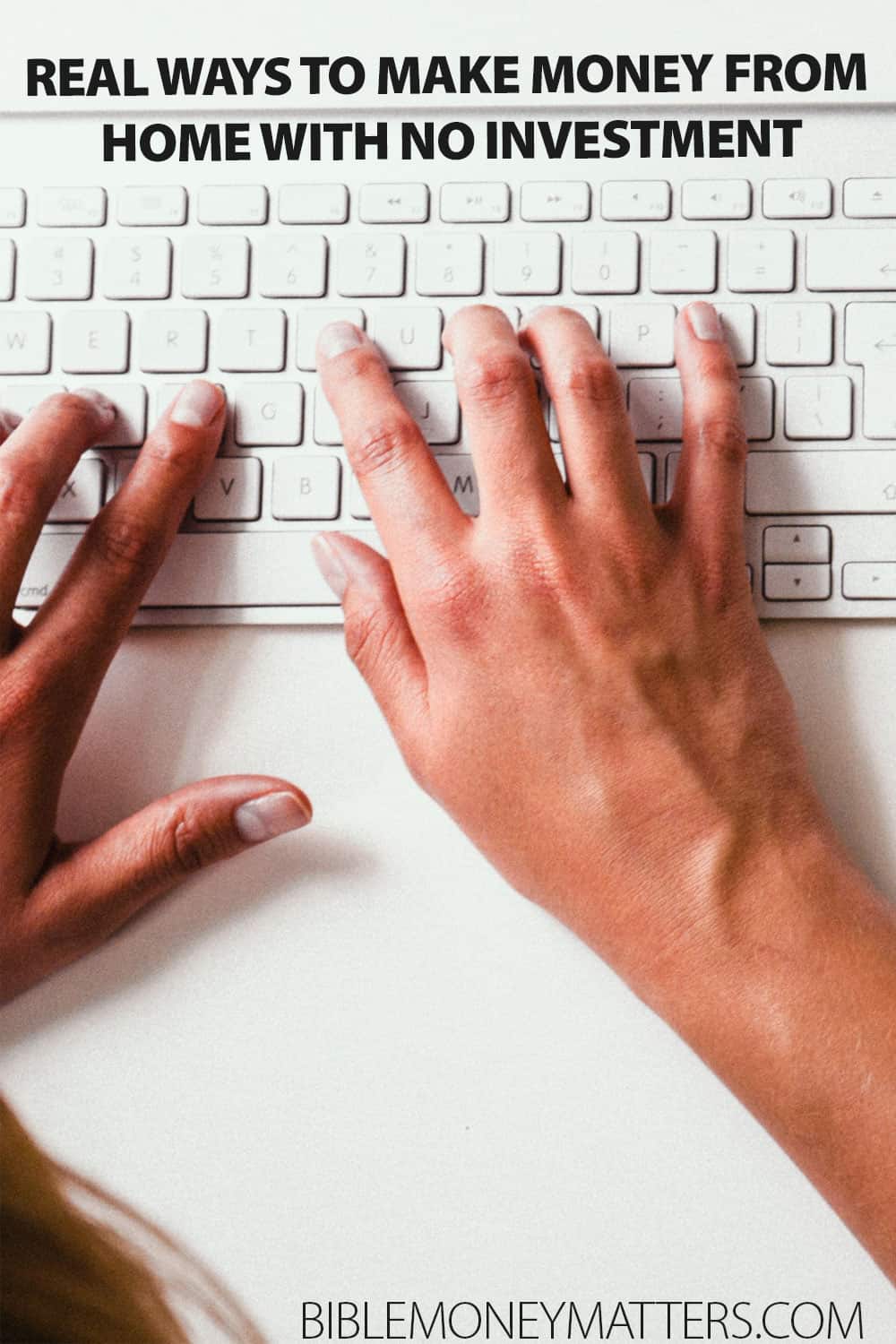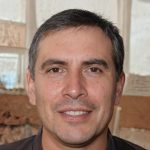 I'm a professional writer with over 10 years of experience in the crypto industry. I have written for numerous publications, includingCoinDesk, Crypto Briefing, and The Block. My work has been featured in Forbes, Business Insider, and Huffington Post. I'm also a thought leader in the space and my insights into the industry are highly appreciated by readers worldwide.