Making money online can be an ideal way to earn a full-time income or make some extra money on the side.
While there are a lot of different ways to make money online, some of the most common approaches (like starting a blog) involve owning and managing your own website.
Some people want to have their own website, but others would prefer to make money online without the need to deal with a website.
Making Money Online (Without A Website)
You might be surprised at how many options are available to make money online without becoming a website publisher.
This article covers 13 realistic ways to make money online without a website.
Some of them would give you the potential for a part-time or full-time income, and others are ideal for side hustles that bring in a bit of extra money each month.
So let's get started.
1. Sell On Amazon
Amazon accounts for about 38%-50% of all e-commerce sales in the U.S. (source), depending on which statistics you're trusting. Anyway you look at it, Amazon has a huge audience and the company does not seem to be slowing down.
Another interesting statistic is that more than 50% of Amazon's sales are now made by third-party sellers (source). That means that millions of sellers are making a lot of money by selling on Amazon.
If you want to capitalize on the opportunity to make money with the world's e-commerce leader, there are a few different ways that you could sell on Amazon.
Retail Arbitrage – Retail arbitrage involves buying items at low prices and reselling them for a profit. You'd be buying sale or clearance items at retail stores or other websites and then selling at Amazon for a higher price.
While retail arbitrage can work, Amazon has made it more challenging over the years. They've seriously tightened up restrictions for sellers in an attempt to weed out counterfeit products and other bad sellers. That means that sellers may not be able to get approval to sell in certain categories.
Buy Wholesale – Instead of buying items from retail stores and other websites, you could buy products at wholesale prices and resell on Amazon.
Private Label – Creating a private label brand involves hiring a manufacturer to create a product and put your branding or logo on the product. The product may be identical or very similar to the products of other brands because the manufacturer is probably also creating products for other Amazon sellers. You can also customize your product a little in order to differentiate it.
Custom Products – Another approach is to create your own custom products. You could still outsource the manufacturing, but you'd be using your own product design in order to make it as unique as possible. Depending on the product, you may be able to apply for a patent or trademark to help protect yourself from copycats.
Pros of Selling on Amazon:
Big income potential
Could be a side hustle or turn into a full-time income
Potential to sell your business in the future
Piggyback on the trust and brand loyalty that Amazon has developed from millions of customers
Cons of Selling on Amazon:
Highly competitive
Capital needed for purchasing inventory
Amazon's policies and the sales tax laws from various states change quickly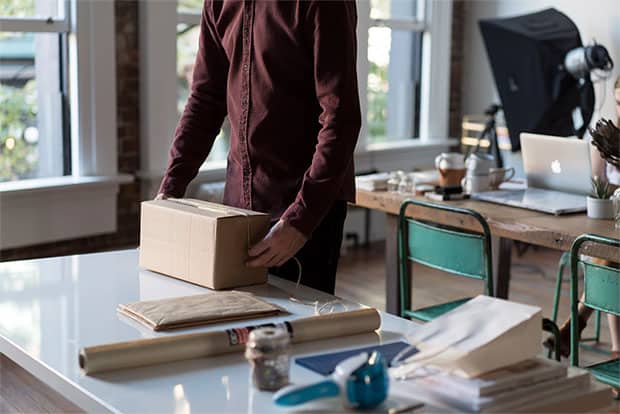 2. Sell On Etsy
While Amazon is the leading e-commerce platform, Etsy is the best place to buy or sell handmade goods. If you're crafty, you may want to consider starting an Etsy shop.
Like Amazon, Etsy has a large, established audience of customers who shop there and typically come there first when looking for something. You can capitalize on that and make money by selling your items to Etsy's audience.
Although Etsy is primarily focused on handmade items, there are some other opportunities as well. One option that you may want to consider is creating and selling printables (digital files that can be downloaded and printed by customers).
Printables are extremely popular on Etsy and there are possibilities in a lot of different niches. For example, if you like finance, you could create budgeting and money management printables.
Selling printables also offers a distinct advantage of not needing to create each item you're going to sell. With handmade items, if you sell 100 items, you have to first create 100 items. You're constantly making more inventory. With printables, you'll create the item once and then you can resell it an unlimited number of times.
Pros of Selling on Etsy:
You can capitalize on Etsy's reputation and established audience
Low fees and startup costs
Sell handmade items or digital downloads
Great part-time gig with potential to go full-time
Cons of Selling on Etsy:
Lots of competition
Selling handmade items requires a lot of time for making your products
3. Start A YouTube Channel
If you like creating videos, starting a YouTube channel could be the perfect opportunity for you. With a YouTube channel you could potentially make money from YouTube's advertising platform, affiliate links in your videos and descriptions, and sponsorship deals.
Of course, you could start a channel on any topic that interests you, so there are lots of possibilities. It will take some patience and a lot of effort to grow your channel, but the income potential is huge.
One of the nice things about making money with YouTube is the fact that your effort will build on itself and it should get easier as you go. Once you have a channel with a number of videos that are generating search traffic, there is a passive element to it as you'll be making money from your previous work.
Pros of Starting a YouTube Channel:
Unlimited income potential
Potential for passive income
Could be a side hustle or turn into a full-time income
Several different ways to make money
Demand for video content is increasing all the time
Cons of Starting a YouTube Channel:
Will require a lot of time and effort before you start to make money
Creating and producing videos can be time-consuming
May require some investment for equipment
4. Create Courses At Udemy Or Skillshare
One of the most popular ways for bloggers and website owners to make money is to create and sell a course through their website. Well, you don't need your own website in order to make money as a course creator.
Udemy is a popular learning platform where you can create and sell your own course, no website needed. Udemy offers courses in a huge number of categories that cover just about anything you can think of. They also have a large audience of students who already have a Udemy account and are ready to buy more courses.
Skillshare is another platform for course creators, but it works differently. Instead of selling courses individually, Skillshare works on a membership model and members get access to all courses on the platform. As a course creator, you'll be paid based on the number of students that view your courses.
Pros of Creating Courses:
Use your existing skills and experience to make money
People are actively looking for the types of courses that you could create
Potential for passive income
Cons of Creating Courses:
Although a website isn't required, selling courses is harder without your own audience
Selling on a platform at Udemy or Skillshare will mean that you have less control (as opposed to selling courses on your own website)
5. Freelance Writing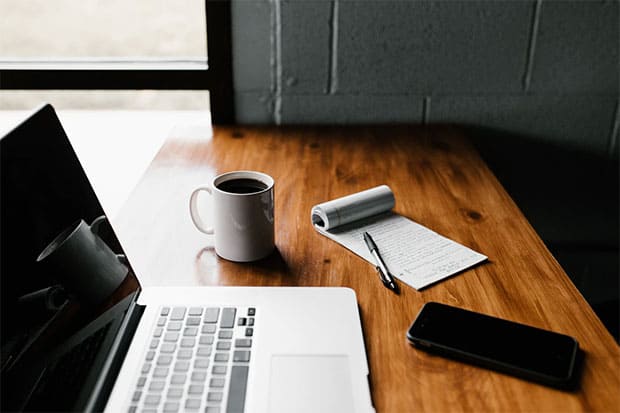 There are a lot of different services that you could offer as a freelancer, and honestly, this list could include them as well. But of all the freelance services that you could offer, freelance writing has a few significant benefits.
First, with all of the content being published online every single day, there is a large and growing demand for quality writers to produce that content.
Second, many of the clients that are hiring freelance writers have ongoing work available. That means once you land a few clients, you won't have to constantly dedicate time to finding new work.
Additionally, there are opportunities to write on just about any topic that you can imagine, although popular topics like health, wellness, finance, and travel tend to have more opportunities.
One of the common excuses that most people use as to why they can't work as a freelance writer is a lack of writing skills. But the truth is, you don't need to be an amazing writer in order to do well as a freelancer. Of course, you'll want to improve your skills as you go, but there are opportunities available for writers at all levels.
Check out the following course to learn how to become a successful freelance writer:
30 Days Or Less To Freelance Writing Success
Pros of Freelance Writing:
Many clients will provide ongoing work
High demand
Good income potential
Ideal for part-time or full-time work
Use your existing skills and knowledge
Cons of Freelance Writing:
Some of the beginner-level jobs are low-paying
No option for passive income
6. Write and Sell eBooks on Amazon
Another option for writers is to create and sell eBooks on Amazon. Writing and selling eBooks is another monetization method that is popular with bloggers and website owners, but thanks to Amazon, you don't need your own site in order to make money as an author.
Amazon got its start by selling books, and there are still millions of Amazon customers that actively buy books and eBooks.
Selling eBooks on Amazon requires you to sell a high volume in order to make significant money, since most eBooks on Amazon are priced pretty low. Fortunately, it's possible to sell in high volumes on Amazon.
While it's possible to make good money from a single book, most authors that do well on Amazon have a lot of books that they sell. While the idea is to have your old books generate passive income continually, the reality is that sales of most eBooks will slowly decline over time, so you'll need to keep working on new books.
Depending on your interests, you could write and sell fiction or non-fiction, and you can write about the topics that interest you.
Pros of Selling eBooks on Amazon:
Take advantage of Amazon's huge audience
Potential for part-time or full-time income
Potential for passive income
Use your existing skills and experience
Cons of Selling eBooks on Amazon:
Although you don't need your own website, having your own audience would be an advantage
You'll probably need to write several eBooks in order to make significant money
You'll need to keep writing new books to maintain your income
7. Write On Medium
If you don't want to have your own website, you could start a blog on Medium and get paid. Although it is pretty similar to having your own blog, you won't need to deal with things like hosting and security by publishing on Medium.
Medium is a huge platform with millions of active readers and an established presence that may make it easy for you to get exposure for the content that you write, and you can write about anything that you want.
Medium makes money through membership fees from readers. Visitors are limited to reading 5 articles per month unless they pay $5 per month for a membership, which allows them to read as much as they want.
Writers are paid from that pool of membership revenue. As a writer, you're paid based on the amount of time that paying members spend reading your content.
You're not likely to make a huge income with Medium, but if you're interested in writing about something that you enjoy and making some extra money, it can be a good option.
Pros of Publishing on Medium:
Large existing platform
Gain exposure
Cons of Publishing on Medium:
Limited earning potential
8. Work As A Virtual Assistant
A virtual assistant can offer a wide variety of services like editing blog content, designing images for social media, managing social media profiles, moderating forums or Facebook Groups, and much more.
Business owners who don't have the time or expertise to handle certain tasks will hire a virtual assistant to do the work, which presents a great opportunity for making money.
It's true that some VA gigs are very low-paying, and these jobs tend to be outsourced to workers from the Philippines and other countries. However, there are plenty of VAs that are able to earn a very good income.
Although you can offer a wide variety of services as a VA, most of the high-paid VAs are specialized. To learn more about working as a VA, please check out the following course:
 30 Days or Less to Virtual Assistant Success.
Pros of Working as a Virtual Assistant:
Excellent option for part-time work with potential for full-time income
Very flexible work
Lots of different services that you can offer
Cons of Working as a Virtual Assistant:
Some VA jobs are low-paying
9. Manage Ad Campaigns for Clients
If you work in marketing full-time or have experience managing ad campaigns, offering this as a service to clients could be a great way to make money.
Many business owners are interested in running ads on Facebook, Pinterest, or Google's AdWords program, but they simply don't have the knowledge or experience to set up and manage their own campaigns. This is a service that is in demand and allows you to make a good income, either as a side hustle or full-time.
Pros of Managing Ad Campaigns:
Excellent income potential
Can be done on a small scale with 1 or 2 clients, or start your own agency and build a business
Potential for ongoing work
You probably already know a few small business owners who could benefit from your services
Cons of Managing Ad Campaigns:
You'll need experience with ad campaigns or be willing to learn on your own
10. Influencer Marketing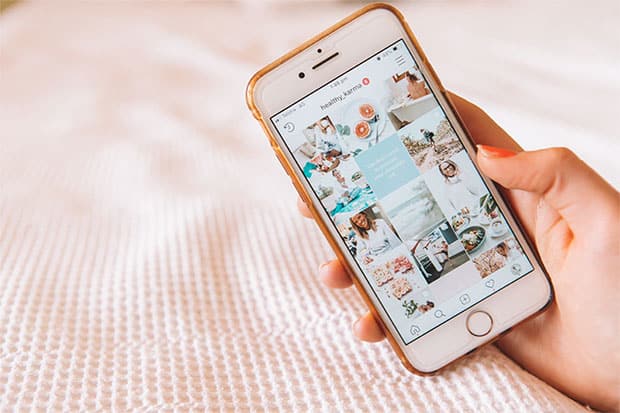 The increased popularity of social networks like Instagram has opened up new ways to make money. If you have a large following, you could make money from sponsors through influencer marketing.
As an influencer, you would be paid to share a message, photo, video, or link. Those who have large and active followings are able to make a lot of money this way.
You can use a network like Tribe or Activate (and there are many others as well) to create an influencer profile and get connected with brands.
Pros of Influencer Marketing:
Benefit from the large following that you have (if you have one)
Once you have the following, you'll make money without a lot of work being required
Cons of Influencer Marketing:
You'll need a large, active following in order to make anything significant
11. Test Websites
Many companies test their websites and apps with real users in order to improve user experience and perfect the design. Those companies are willing to pay people like you and me to test the site or app and provide feedback.
Platforms like UserTesting and TryMyUI exist to help companies find testers. You can sign up for a free tester account with these companies in order to make some extra money.
Most platforms will require you to complete a sample test first in order to qualify as a tester. You'll need an internet connection, camera, and microphone. The typical laptop will give you everything you need to complete most tests.
The amount that you get paid will vary depending on the platform and the length of the test, but you can make $5 – $60 per test.
This is a great option for making extra money on the side, but there are not enough tests available to be able to make a full-time income with it.
Pros of Testing Websites:
Flexible work that can be done around your schedule
No specific skills or experience needed
There are a lot of different platforms that you can join
Cons of Testing Websites:
Limited income potential due to the limited number of tests that are available
Sometimes there might not be any tests available
12. Online Surveys
If you're looking for a flexible way to make money in your spare time, you might want to consider taking online surveys for money. This is not the highest-paying side hustle, but what it lacks in earning potential, it makes up in flexibility.
There are a number of survey sites and apps that you can use (some of the best ones include Swagbucks, Survey Junkie, and Prize Rebel). You can take surveys and make some extra money whenever you have time to spare, even if it's just a few minutes. You can also take surveys when you're watching TV or during other downtime.
If you want to maximize the amount that you can earn, you may want to also combine some other efforts along with taking surveys. For example, Swagbucks allows you to earn by playing games, watching videos, installing apps, trying special offers, and shopping online. The more things you do, the more you'll earn. The surveys alone may not earn a whole lot, but if you combine some surveys with some other tasks, it can add up.
Pros of Taking Online Surveys:
Extremely flexible (make money in your spare time)
Multiple ways to earn money
No real skills or experience needed
Cons of Taking Online Surveys:
Limited earning potential
Low hourly rate
13. Micro Tasking
Platforms like Amazon's Mechanical Turk (or MTurk) allow you to make money by completing a lot of very small tasks. This may include things like simple data validation and research, content moderation, surveys, and more. Once you create an account, you can login and see the different tasks that are available to you.
While MTurk is the leading platform, there are others like Clickworker and Microworkers that are also good options.
This opportunity is similar to taking online surveys in some ways. The income potential is not very high and you're likely to earn a fairly low hourly rate. But if flexibility is important, this could be a good option. You can work whenever it's convenient for you, as much or as little as you want.
Another benefit is the fact that you don't need specific skills or experience. Anyone can do it.
Pros of Micro Tasking:
Extremely flexible (make money in your spare time)
No real skills or experience needed
Several different platforms available
Cons of Micro Tasking:
Limited earning potential
Low hourly rate
Boring work
Making Money Online Is Easier Than Ever
If you're interested in making money online, there are some options available that don't require you to own or manage a website.
Some of these options are ideal for side hustles that bring in a little bit of extra money, and others allow you to start a business that may grow into something much bigger.
Consider the pros and cons of the different options to see what might be a good fit for you.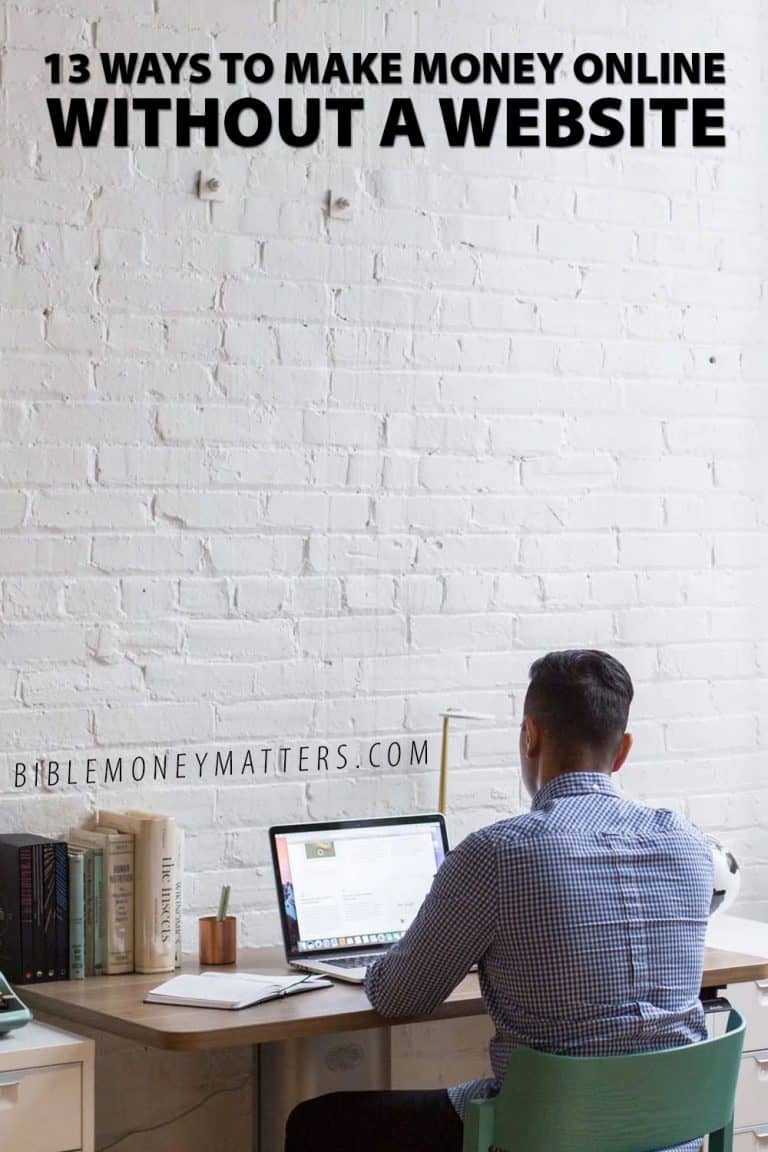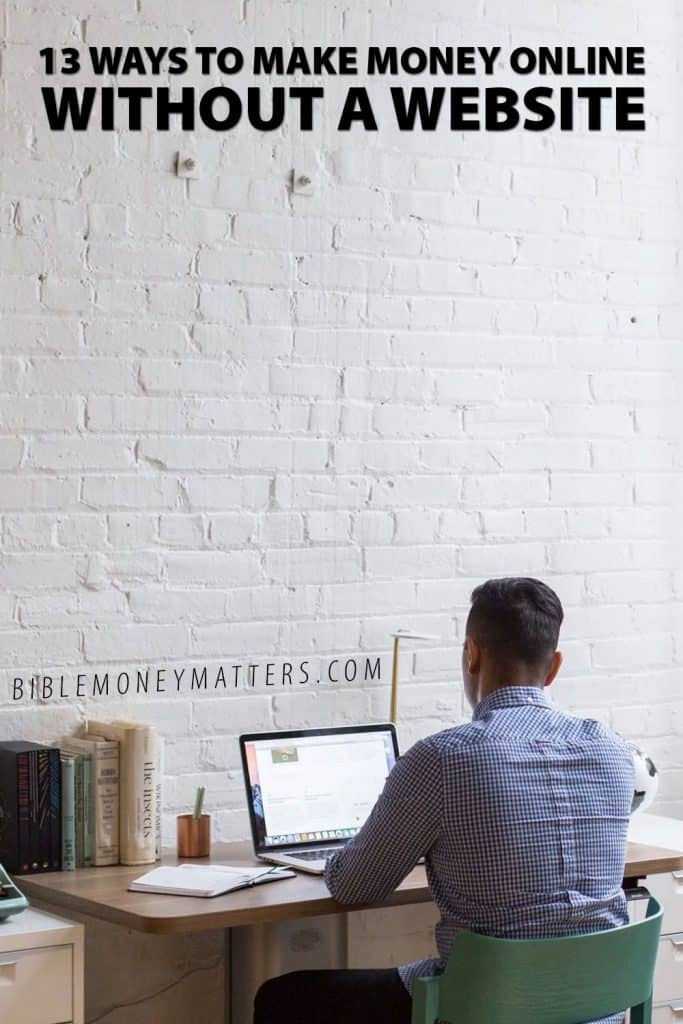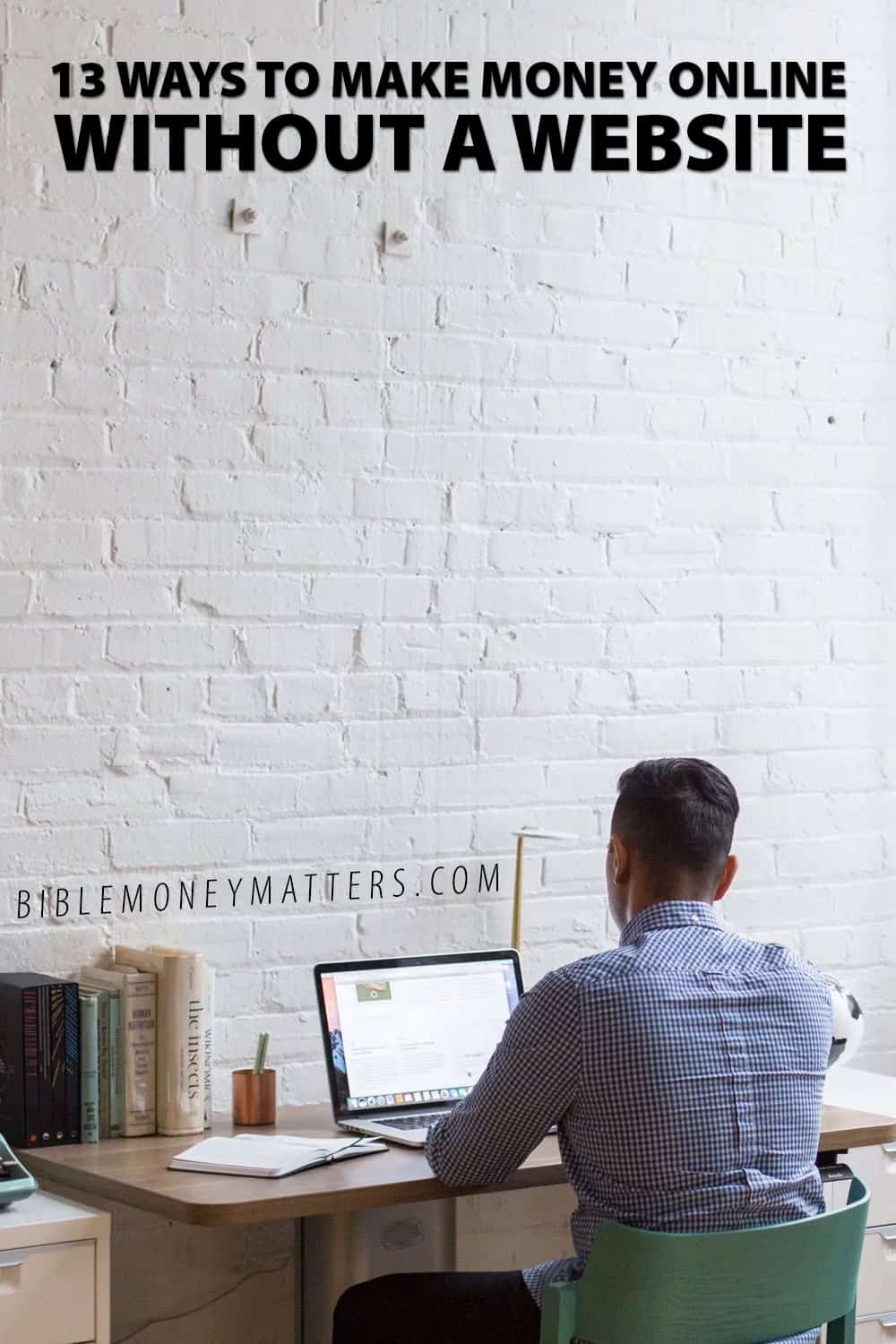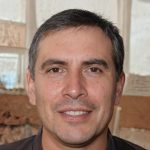 I'm a professional writer with over 10 years of experience in the crypto industry. I have written for numerous publications, includingCoinDesk, Crypto Briefing, and The Block. My work has been featured in Forbes, Business Insider, and Huffington Post. I'm also a thought leader in the space and my insights into the industry are highly appreciated by readers worldwide.