March 31, 2020
Boomers Facing Tough Financial Decisions
For baby boomers who thought they were on the path to retirement, the road is shifting beneath their feet.
Danielle Harrison, a financial planner in Columbia, Missouri, sees a raft of problems stemming from the COVID-19-induced economic slowdown.
Many older workers getting close to retirement age are taking big hits to nest eggs that were already too small. Some boomers who lacked pensions and were behind on saving tried in recent years to make up for lost time with a riskier portfolio in the rising stock market – now they're experiencing the downside of that risk. Others are scrambling to pay expenses or maintain debt payments as their income drops, altering their financial security now and changing their calculations for the future.
"It's really going to hurt people," said Harris, who believes that some baby boomers who had planned to retire in the near-term may be rethinking those plans.
And she's talking about the boomers who still have jobs. The layoffs have already begun and will continue. Economists estimate GDP will contract in the second quarter at an unprecedented 10 percent to 24 percent annual rate.
Evan Beach, a financial planner in Alexandria, Virginia, predicted that "People are going to get fired, and the people who get fired are not the 25-year-olds making $60,000. They're going to be the 50- and 60-year-olds making $120,000."
The economic stimulus package Congress passed last week could help, because it was designed to mitigate some job losses by extending loans to businesses that preserve their payrolls. It will do nothing to repair investment portfolios, however.
Beach and other financial advisers worry that panic decisions in this tumultuous time will only make things worse for boomers who, now more than ever, need to preserve their retirement resources.
Just as they did in the years after the 2008 financial market crash, some unemployed boomers will pound the pavement for a job and will scrape by – through odd jobs, short-term contracts, and unemployment benefits – rather than be forced into a premature retirement.
But Beach anticipates that many of them may have no other option than to claim their Social Security – the program's earliest claiming age is 62. The problem with starting Social Security now is that it would permanently lock in a smaller monthly check. This goes against a central tenet of retirement planning, which is that many people would be better off delaying the date they sign up to increase a retirement benefit they will need for the rest of their lives.
Beach conceded, however, that claiming the smaller benefit now is not irrational for a couple with one laid-off spouse, only $2,000 in income, and $3,000 in expenses. If the laid-off spouse can start getting $1,000 from Social Security, he said, "that's not irrational. That's desperate."
A second group of laid-off boomers face a different decision. They have retirement savings but still may be tempted to claim their Social Security right away. Instead, they should consider using some of their savings to cover expenses so they can delay claiming, which would increase that inflation-adjusted government income.
And there's a right way to do this. "Take the income from a part of the portfolio which hasn't been as badly hit, like government bonds," Beach said. "Give your stocks some time to rebound and live off of the bonds."
Tom Balcom, a financial planner near Fort Lauderdale, Florida, worries about a panic investment decision: getting out of stocks. With the S&P 500 stock index down nearly 40 percent in the last month, now is not the time to sell.
"I don't care what age you are. If people panic and transfer their stock holdings into Treasuries yielding 1 percent," Balcom said, they will "never recoup the losses" from the market drop.
But the reality, he said, is that people "who don't have an emergency fund to last six months [will] make irrational and emotional decisions."
Read more blog posts in our ongoing coverage of COVID-19.
Squared Away writer Kim Blanton invites you to follow us on Twitter @SquaredAwayBC. To stay current on our blog, please join our free email list. You'll receive just one email each week – with links to the two new posts for that week – when you sign up here. This blog is supported by the Center for Retirement Research at Boston College.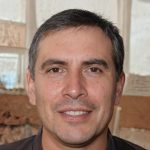 I'm a professional writer with over 10 years of experience in the crypto industry. I have written for numerous publications, includingCoinDesk, Crypto Briefing, and The Block. My work has been featured in Forbes, Business Insider, and Huffington Post. I'm also a thought leader in the space and my insights into the industry are highly appreciated by readers worldwide.