If you ask most people the first they do on payday and they will usually say pay rent, buy food or put gas in my car. But, that is not what they should do.  There is one thing that needs to happen before you do anything else.
I have a question for you.  What is the first thing you do when you get your paycheck on payday?  For some of you, the first thing you think you need to do is to pay the bills which are due.
What would you think if I told you that was wrong?
The very first thing you must do on every single payday has nothing to do with spending your money. In fact, it is just the opposite.
FIRST THING TO DO WHEN YOU GET YOUR PAYCHECK
When you get paid, the first thing you must always do is pay yourself. That's it.  In fact, if you do this, you will find that you can save more money than you probably ever even realize.
While this is simple in theory, it is shocking that it is not what people do.
Look back at that first question.  Are you one of those people who pay everyone else first and save "only" if you have money left over?  You aren't alone.
I'm not saying you should not pay your bills. Not at all.  What I am recommending is to change the way you look at money and save what you need to first and pay your bills afterward.
WHY THIS IS SO IMPORTANT
You might be thinking about saving money for a bill that is due annually or an upcoming trip.  But, you need to also save for potential emergencies and also for your own retirement.
If you don't start saving now, what will you do when your car breaks down?  Do you think that you will be able to live on social security when you retire?  What about paying the annual taxes due on your property?  How will you pay for these items? Without proper savings, you may have to rack up debt just to cover these expenses.
By putting your savings first, you are taking care of yourself.  After all, no one else is going to do it for you.
WHAT DOES IT REALLY MEAN TO PAY YOURSELF FIRST?
It is a simple as putting money into your savings account on payday. In fact, when listing your bills due for each pay period, the very first one you list needs to be your savings account.
If you are bad about remembering to do this, you can automate this through your bank.  Create an automated transfer that happens on every payday.  That way, the money left in your account is what you have to pay the remainder of your bills – as you've already taken care of yourself.
Read More:  How To Automate Your Savings
SHOULD I PAY MY DEBTS FIRST WITH MY PAY CHECK?
If you have debt, it is, of course, important to make sure you have at least $1,000 in the bank before you begin to pay them down.  Once you've reached that goal, pay yourself first can move to "pay the debt first."  That helps ensure that you are tackling your debt with a vengeance.
Once your debt is paid off, then you get to truly pay yourself first!
Read More:  Tips & Ideas To Quickly Boost Your Emergency Fund
I CAN'T AFFORD TO SAVE MONEY, CAN I?
I understand if you are struggling to pay your bills.  However, if you look carefully at your budget, you may find some ways you can cut back.
Paying yourself first needs to be a priority.  If that means cutting back on unnecessary expenses, then you need to do that.
In life, we have our wants and we have needs.  You can see this in your budget.  Look at the items you need to live and those you could survive without.
Saving money is not a want.  It is a need. If you look at our free budget form, you'll see savings is the very first item listed.  That is not just a coincidence.  It was designed that way as it is the very first bill you should pay out of every paycheck.
The next time payday arrives, remember to save some for yourself before you give to others.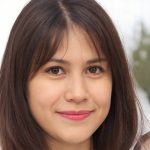 I'm a highly experienced and respected author in the field of Cryptocurrency. I have been writing on the subject for over 5 years which is widely considered to be one of the most knowledgeable and trustworthy sources of information in the industry. I'm also an active investor in Cryptocurrency, and have made many successful trades over the years. My insights and analysis have helped countless people make profitable investments in this volatile market.