May 19, 2020
The Profound Financial Pain of COVID-19
It was hard to miss the news last year that four out of 10 people couldn't come up with $400 if they had an emergency. The coronavirus is that emergency – on steroids.
A wave of new surveys asking Americans about their personal finances reveal the depth of a crisis that has suddenly befallen untold numbers of people. And the worst, economists say, is probably still ahead of us.
As of last week, 36.5 million people had filed for unemployment benefits, and that doesn't include some workers who were furloughed or have not yet been able to file their applications for benefits. The Federal Reserve said nearly 40 percent of people living in households earning less than $40,000 have lost their jobs.
As the virus tore through the country in April, most adults cited a lack of savings as the reason for their financial stress in a survey by the National Endowment for Financial Education.
What many people have, instead, is debt. In recent years, consumers loaded up on credit card and other debt – for bigger houses, new cars, vacations. This is what people do when the job market is strong and confidence is riding high.
Now, struggling workers are taking advantage of legislation passed in March by Congress that provides significant relief with their single biggest expense: rent or the mortgage. Nearly one in five homeowners and one in five renters either delayed or reduced their monthly payments, according to the Center for Economic and Social Research at the University of Southern California.
Under the CARES Act, homeowners with federally insured mortgages have the right to delay mortgage payments for up to six months – interest-free – and Congress placed a four month eviction moratorium on landlords with federally subsidized rental properties.
Even with the unprecedented efforts to help working people, the pain is severe. The following charts show the depth of Americans' financial problems:
Read more blog posts in our ongoing coverage of COVID-19.
Squared Away writer Kim Blanton invites you to follow us on Twitter @SquaredAwayBC. To stay current on our blog, please join our free email list. You'll receive just one email each week – with links to the two new posts for that week – when you sign up here. This blog is supported by the Center for Retirement Research at Boston College.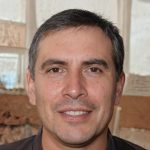 I'm a professional writer with over 10 years of experience in the crypto industry. I have written for numerous publications, includingCoinDesk, Crypto Briefing, and The Block. My work has been featured in Forbes, Business Insider, and Huffington Post. I'm also a thought leader in the space and my insights into the industry are highly appreciated by readers worldwide.