November 19, 2019
Social Security Eases Racial Disparities
Social Security is a major source of income for most retirees. It is even more important to blacks and Hispanics in a nation that is becoming increasingly diverse.
Social Security is helping to even out the racial and ethnic inequities in income and wealth that exist in the working population and continue in old age, according to a study by the Center for Retirement Research for the Retirement and Disability Research Consortium.
The researchers estimate how much Social Security reduces this inequality by comparing retirement wealth for white, black, and Hispanic-Americans.
Wealth is defined broadly to include obvious things like home equity and financial assets such as 401(k) retirement accounts, certificates of deposit, and money market accounts. In addition, the researchers converted the income that workers get from Social Security and defined benefit pensions into wealth by estimating the total value today of their future benefit checks.
The estimates of wealth, when Social Security is excluded, reveal enormous disparities. The typical white worker in his early- to mid-50s can expect to have about $177,000 in non-Social Security wealth in retirement, compared with just $24,000 for blacks – about a 7 to 1 ratio. Hispanics have $35,000 – or a 5 to 1 ratio.
These ratios improve dramatically, dropping to roughly 2 to 1 when Social Security is added in. The white worker has $378,000 in total wealth, compared with $173,000 for blacks and $186,000 for Hispanics.
Social Security's progressive benefit formula reduces retirement inequality by replacing more of the income of lower-paid workers. The program also provides nearly universal coverage, whereas many workers do not have access to retirement plans at work. These features help black and Hispanic workers, who tend to have lower incomes and are also less likely to have retirement plans.
"Social Security is the most equal form of retirement wealth and the most important source for most minority households," the researchers conclude.
To read the study, authored by Wenliang Hou and Geoffrey Sanzenbacher, see "Measuring Racial/Ethnic Retirement Wealth Inequality."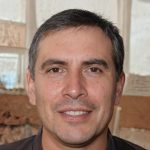 I'm a professional writer with over 10 years of experience in the crypto industry. I have written for numerous publications, includingCoinDesk, Crypto Briefing, and The Block. My work has been featured in Forbes, Business Insider, and Huffington Post. I'm also a thought leader in the space and my insights into the industry are highly appreciated by readers worldwide.