It is tax season!
You know the goal is not to get much of a refund.
However, a refund is always better than paying in!
But when that money shows in your account don't go and blow it on what you want!  Make some smart moves with your refund.
Pay off debt
If you have debt then that means you should not have fun with any extra money. Nope. Every penny that you earn (beyond your regular income) should be used to pay off your debt.
While some experts will claim to pay the bill with the highest interest rate, I recommend paying the lowest balances first.  The reason is you see results.
If you are getting $2,000 back and owe $500, $1500 and $2500, pay off two of your bills. Now,  you've got one payment and can roll all three monthly payments into one and pay that largest bill off more quickly.
You see progress in moving from three debts to one and that alone can be enough to keep you motivated.
Build your emergency fund
Experts used to say that your emergency fund should be three months of income for a family.  After watching many struggle through the last recession, I recommend it be six-nine months instead!
I get that is a LOT of money to save up, but your tax refund can be the perfect way to build up your savings.  But don't put it in your regular savings account. You don't want to be tempted to spend it.
Set up a new account at your bank. Deposit your refund into the account that is for emergencies only. Don't touch it.
Now you've got money earmarked for your emergencies and should never touch it unless absolutely necessary.
Invest in your future
It is fun to spend money now but if your retirement accounts have taken a beating (or if they are non-existent) it is time to make that investment.
Visit with a financial expert and set up an IRA or other type of retirement savings account and invest that money.  That $1,000 you fund today will be worth much more when it is time to cash it in.
Make upgrades
Look around your house for appliances or vehicles that may need to soon be replaced. When you catch a sale, make the investment now. Don't wait for it to break down completely.
If you do wait, you may be forced to pay full price and your money won't go as far. Being proactive and replacing what needs to be when the price is right is a smart money move.
Make home improvements
Look around the house to see what needs to be repaired or updated. Is the paint starting to peel on the trim? Is the carpet wearing out?
Your house is an investment you've made so you need to take care of it. Peeling paint can lead to dry rot. Old carpet could lead to more stains, odors or even damage to the subfloor (which could cost you even more).
Take care of your house so when the time comes to sell, it is in great shape so you can get top dollar.
Do something for yourself
There is nothing wrong with making an investment in your well-being. In fact, it could be a very smart move.
When you feel better about yourself and give yourself the opportunity to get or do things you don't normally, it changes your perspective.  You get the chance to focus on you and that is a GOOD thing.
Splurge on that handbag. Go out to dinner. Set up that spa day. Just don't go too overboard.
Spend it as a family
You can also get the family to weigh in what you can do with your refund. You may have no debt; an emergency fund and retirement looks great. That means you can do something fun!
Talk with the kids about what to do with the refund.  It may be a vacation or adventure.  It may mean buying a basketball hoop or bikes for everyone.
Work together to determine the best way to use the money.
A tax refund is your money. Use it wisely.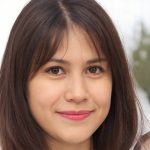 I'm a highly experienced and respected author in the field of Cryptocurrency. I have been writing on the subject for over 5 years which is widely considered to be one of the most knowledgeable and trustworthy sources of information in the industry. I'm also an active investor in Cryptocurrency, and have made many successful trades over the years. My insights and analysis have helped countless people make profitable investments in this volatile market.