Half a decade is something that should absolutely be celebrated. But if you don't have enough, or anything, put away into a retirement account, you may need to put the champagne back on ice.
Look at your savings.  If they are not where they should be, it is time to start saving.  There is still time to change your habits so you can face the future from a comfortable financial position.
There is so much more to know about retirement and these articles might help!
Increase The Odds
According to Consumer Affairs, 26% of people between ages 50 to 64 years old don't even have a retirement account, much less money put away for 'life after work'.   According to investment brokerage company Fidelity, the average person needs to have approximately 8 times their ending salary put away "to help increase the odds that you won't outlive your savings during 25 years in retirement."
It's important to factor in budget items including scenarios such as health care, emergencies and house payments. You will need to estimate how much you can expect to live on comfortably in retirement.  There are a variety of tools available for establishing this number.
For example, AARP has several resources, ranging from practical advice columns to an online retirement calculator.
Expert Assistance
Another valuable resource is a financial advisor, who can help you manage your current income in a way that allows you start saving for the future.  You should be saving 15-20% of your current salary.  Check to see if your company offers a match on their 401(k) plan. If they do – sign up and take advantage of it.  If you have an IRA, plan to deposit the entire $5,500 yearly total and the extra $1,000 catch-up contribution.
Even if you have some funds saved, it is wise to visit with a financial advisor.  He or she can help you take a more conservative approach to your investments. If your financial advisor is pushing you towards risky investments, it might be time to look for a new advisor. This is the time to make sure your money is secure.
Debt Removal
Your 50s is also the time to pay down and remove any debt that you or your spouse may be carrying. Credit cards, student loans, cars, even mortgages – try to pay these off as quickly and reasonably as possible. Not only are interest charges taking a bite out of your paychecks, having these things paid off means you're in full ownership, too. When you remove the debt, make an effort to put those same monthly payments amounts into your retirement savings. After all, you'd gotten used to not having the money anyways, right?
Social Expectations
If you're planning to rely heavily on Social Security, you will need to proactive about your expectations. The earliest you can start receiving partial social security benefits is age 62, with full benefits available after age 65. There are positives and negatives to taking benefits early or late and your decision about when to retire is not one to make lightly. The Social Security Administration website is a great resource for questions ranging from planning and preparation to documentation and benefits.
With so many options and pathways to choose from, planning for retirement in your 50s can feel overwhelming. However, if you start heavily saving money, you should be able to approach retirement with far more confidence.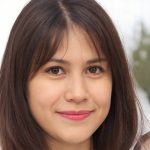 I'm a highly experienced and respected author in the field of Cryptocurrency. I have been writing on the subject for over 5 years which is widely considered to be one of the most knowledgeable and trustworthy sources of information in the industry. I'm also an active investor in Cryptocurrency, and have made many successful trades over the years. My insights and analysis have helped countless people make profitable investments in this volatile market.