One mistake so many people make is that they don't think about retirement quite enough.  They might be putting a little bit away, but it is smart to really visit with a professional and take a look at where you will be when you retire.
Fortunately for my husband and I, we are in good shape.  We've always made saving for retirement a priority when determining our budget.  After all, we both know that we sure can't rely upon the government to support us (and I don't think our kids will want to build on a room where we can live).
If you haven't thought about your retirement recently, it would behoove you to take a look at your savings and plan. Retirement is one of those things you have to prepare for – failing to do so can take the shine off your Golden Years. If you've fallen behind, or you're currently not setting money away, here are some ideas to get you on track.
1. Review Your Mortgage Terms. Thirty year refinance rates are currently around 4%, while 15-year rates are hovering around 3%. If you're paying a significantly higher interest rate, a refinance might be prudent. Just make sure you contact a qualified mortgage refinance professional before committing to a new loan.
2. Take Advantage of Employer Retirement Savings Programs. Does your employer offer a 401k retirement savings program? And more importantly, does it match funds? If so, start investing up to the company limit. This is money provided to you free of charge from your employer, which usually beats the gains you could accumulate by investing elsewhere.
3. Commit to a Budget. If your goal is to ramp up retirement savings, you must set (and stick to) a personal budget. Create one online at the BudgetPulse website, or develop a spreadsheet of your own. After listing your income and expenses, see what you pay for each monthly bill, and look for ways to cut costs. For instance, getting a home audit done by your energy provider can lower your energy expenses, and there are almost always teaser deals available for new cable TV, Internet, or smartphone plans.  Check out several great budget plans and ideas.
4. Rethink Your Spending Habits. What would you prefer – a new smartphone and the latest upgrade on your tablet, or the peace of mind that comes with a fully stocked retirement account? Hopefully, it's the latter. Forget about keeping up with the Joneses, and focus on your future. Your best bet is to forgo short-term luxuries in order to achieve long-term goals.
5. Sell Your Goods. Do you have a drawer full of old electronics, or a closet filled with toys your kids don't use anymore? Create a seller account on eBay or Amazon and start making money. Describe your items accurately, include photos, and price your items to sell.  Ship fast in secure packaging to cut down the possibility of returns.
6. Don't Buy a New Car. If you're about to pay off your current vehicle, don't immediately take out a loan for a new car. Make do with what you have, and each month you drive your paid-for car, you can put the savings into your retirement account.
Once you have more to invest, make sure you're investing it wisely. Study up on your retirement account's expense ratio, which is basically the fees taken out for fund management. Opt for indexed funds and exchange traded funds, which usually have lower expense ratios than actively managed funds. Then once per year, review your investments and make adjustments based on your risk tolerance, age, and investment performance. Saving for retirement is great, but your work doesn't end there – devote care and attention to your portfolio as you move forward.
How are you planning and saving for retirement?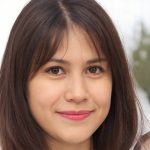 I'm a highly experienced and respected author in the field of Cryptocurrency. I have been writing on the subject for over 5 years which is widely considered to be one of the most knowledgeable and trustworthy sources of information in the industry. I'm also an active investor in Cryptocurrency, and have made many successful trades over the years. My insights and analysis have helped countless people make profitable investments in this volatile market.