Miami, Florida, July 20 — Hayden Industrial, a global frontrunner in the innovative design of High-Performance Air Cooled Heat Exchangers, is delighted to announce its elite sponsorship for Mining Disrupt 2023.
Mining Disrupt, the prominent international event for blockchain and cryptocurrency mining innovation, is scheduled for July 25-27 in Miami, Florida. As an elite sponsor, Hayden Industrial will leverage this event to showcase its advanced cooling technologies and solutions which have a proven track record in enhancing cost-effectiveness and efficiency in the mining sector.
Established in Southern California with additional offices in Tulsa, OK, and Wuxi, China, Hayden Industrial offers a broad spectrum of industrial cooling solutions. Its product line includes Standard and Custom Air Cooled Heat Exchellers (ACHE), specifically designed to address the needs of the Power Generation and Oil and Gas Market worldwide.
A key highlight of Hayden's offering is its Fast Fit™ program, a unique online tool that allows clients to promptly size their cooler, obtain drawings, and request a quote. Applicable for Industrial, Mobile, and Fin Cool models, Fast Fit™ is a testament to Hayden's commitment to leveraging digital solutions for client engagement and satisfaction.
One of Hayden's ground-breaking products to be showcased at Mining Disrupt is the Immersion Cooling System specifically designed for Bitcoin miners. With 60+ years of experience, Hayden brings an immense wealth of expertise to the burgeoning crypto-mining industry. Their comprehensive immersion cooling solution includes everything a miner needs to get started within days, not weeks or months.
Notably, Hayden's line of products also includes dry coolers custom-built for crypto immersion cooling applications. The company's engineers have been instrumental in devising these products that have significantly contributed to the efficiency and stability of crypto mining operations.
Another exciting feature that the attendees of Mining Disrupt can look forward to is Hayden's innovative cooling technology – the Swirl Flow Turbulator. Made from aluminum, this technology can potentially reduce the cooler size by up to 50% while ensuring more effective heat transfer.
Having established a strong foot as a trusted provider of heat exchanger and cooling solutions, Hayden is committed to supporting the global crypto-mining industry with their cutting-edge technologies and solutions. Their presence at Mining Disprint 2023 as an elite sponsor not only reinforces this commitment but also provides a platform for them to connect with global experts, enthusiasts, and potential customers.
About Hayden Industrial
Hayden Industrial is a global leader in the design and manufacture of High-Performance Air Cooled Heat Exchangers. With offices in Southern California, Tulsa, OK, and Wuxi, China, the company services the Power Generation and Oil and Gas Markets on a global scale.
Source: Mining Disrupt Press (https://miningdisrupt.com/)
Press inquiries:
Website: https://www.haydenindustrial.com/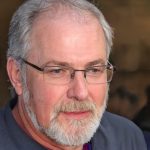 I'm an experienced writer and commentator on all things cryptocurrency. I have been involved in the crypto community since early 2017 and have been writing about Bitcoin, Ethereum, and other digital assets since then. In addition to being a journalist, I have written two books on cryptocurrency investing: "Cryptoassets: The Innovative Investor's Guide to Bitcoin and Beyond" (2017) and "The Art of Cryptoasset Investing" (2018). I'm a regular contributor to Forbes' Cryptocurrency & Blockchain section, where I write news and analysis on the latest developments in the space.