The new platform enables users to instantly create and launch advanced BEP20 crypto tokens on Binance Smart Chain (BSC).
Unicarve, a new no-code BEP20 Token Generator, has been launched that lets users quickly generate state-of-the-art BEP20 tokens without the need for coding knowledge. Unicarve introduces to the market a new generation of revolutionary BEP20 token generators. It is the world's first token generation platform that supports all preferred token mechanics. "Token developers will no longer be forced to use pre-canned templates that are clones of other tokens but do not perform their intended function," according to a Unicarve representative.
Unicarve allows users to customize their token by selecting the mechanics that are best suited to their application. Token developers can create a simple utility token or a complex baby token with BUSD or DOGE rewards. They can create deflationary tokens with reducing supply or Safemoon like tokens with automatic liquidity generation. They can enable built-in anti-whale features and charge fees in BNB or their own tokens for marketing and charity wallets. The possibilities are truly limitless.
According to one of the platform's early users, Unicarve is a market disruptor in the token creation industry due to its unrivaled flexibility. "I created a baby token that rewards users instantly in BUSD." I also included liquidity generation and buyback to aid in price stabilization. And, based on investor reaction, we appear to be on our way to the moon. I strongly recommend that you use this platform. It is undoubtedly the best way to create BEP20 tokens in 2022″
Please visit https://unicarve.app today for more information.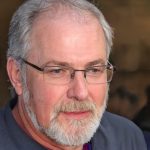 I'm an experienced writer and commentator on all things cryptocurrency. I have been involved in the crypto community since early 2017 and have been writing about Bitcoin, Ethereum, and other digital assets since then. In addition to being a journalist, I have written two books on cryptocurrency investing: "Cryptoassets: The Innovative Investor's Guide to Bitcoin and Beyond" (2017) and "The Art of Cryptoasset Investing" (2018). I'm a regular contributor to Forbes' Cryptocurrency & Blockchain section, where I write news and analysis on the latest developments in the space.