When you get married, you join your lives together.  That means not only your household but your finances too.  Couples need to not only create and use a budget, but they also need to be on the same page when it comes to saving and investing.  One simple way to do both is by using the Twine app.
You want need to save and invest your money.  That is how you plan for the unexpected and save for your future.  Whether your goals are to pay for college for your kids, travel the world or open your own business you have to save money.
And, if you are in a relationship, that means your partner needs to be on board too!  You could both try to clear your schedules and find a time that works for you to travel to a traditional investment broker.  But that's so "20th century."
These days we are connected to our devices for just about everything. So, it just makes sense that you can save and invest the same way.  But you don't want to just search for apps in the app store. Nope. You need to make sure you use a partner you can trust.
Like Twine from John Hancock.
Quick Twine Summary
Built-in savings and investing features to help you reach your financial goals
The only savings and investing app created specifically with couples in mind
Free to use for savings cash accounts; higher annual investment fees than some alternatives
$5 promotion to help you reach your first savings goal!
Twine App Review
What is Twine?
Twine is a program from John Hancock.  They realized that people needed to find a better way to save money.  Something that was easy.  And, a way to do it as a couple.
John Hancock is headquartered in Boston, MA.  Founded in 1862, it is one of the most well-established insurance companies in America.
How does Twine work?
First, download the app.  Then, set up your profile and connect your account.  Twine will give you several options for your savings goals.  Select one of those or create your own (you are in control).
Once you do that, you'll establish your recurring savings deposit.  You may want to set back $50 a week for your vacation or $100 a week for your new car.  Whatever it is you want to save for, Twine helps you achieve it.
Once the account is established, you will invite your partner or spouse to be included.  They too will download the app, connect their account (if not the same one) and can establish savings goals.
The great thing is that you are in control.  You can start, stop and change your savings options any time you need to.
How much do you earn from Twine?
The return on your investment depends upon your risk factor.  You can choose from conservative, moderate or aggressive savings portfolios.  You are in control.
You can also set up a savings cash account.  The earnings here are only 1.05% APY (variable rate).  Now, you won't get rich this way, but something is better than nothing, right?
How much do you need start using Twine?
If you plan on jumping in with the cash savings account, you can start with as little as $5.  If you plan to utilize the investment feature, you will have to invest at least $100.
How much does Twine cost?
You can use it for free.  If you opt to save in the cash account only, then there are zero fees from Twine.  Nothing. Nada. Zilch.
However, if you decide you want to invest in one of their portfolios, you will pay 0.6% annually.  I know this is a bit higher as other firms charge as little as 0.25%, making Twine twice as expensive.
But, again, if you use it for the even just the cash savings feature, it can help you reach your savings goals — for free!!
Pros & Cons of Twine
There are several benefits to using Twine.
It is the first app of its kind that is geared towards couples.  You can work with your partner to reach shared financial goals – while still maintaining separate accounts.
Your deposits are FDIC and SIPC insured  – so no worries there.
The app gives you tips and recommendations of things you can to do help you reach your savings goals more quickly.
The cash savings account pays more than your typical savings or checking account – making you more money.
There is an option to invest (only if you want to) and you can track those investments anywhere in the world.
The app is very user-friendly and fun to use.
And of course, with every good thing about a company, there are usually a few bad things you need to know too.
The app is only available through iOS.  That means Android users can't access it at this time. There is a web version you can use that has most of the same features.
The investment fees are a bit steeper, making the investment feature one to think twice about.
Is it Twine safe to use?
Your money is protected under FDIC, up to $250,000.  You also have the SIPC protection (which covers broker failure), up to $500,000.
Considering it is partnered with John Hancock should give you peace of mind that they do have your safety and security in mind.
Should you use Twine?
Twine is great for short-term goals such as a vacation or that new car.  However, if you are looking to save long-term, you will want to check out other options.
On the flip side, the ability for couples to save or invest for shared financial goals is a huge plus.  You normally have to set up different accounts for each method.  But, with Twine, there is just one account and you save together to reach your goals.
Honestly? Only use it for the cash savings feature.  It is just too costly otherwise. You could check out other sites such as Ally or The Motley Fool for better (and more affordable) investing options.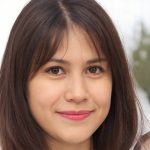 I'm a highly experienced and respected author in the field of Cryptocurrency. I have been writing on the subject for over 5 years which is widely considered to be one of the most knowledgeable and trustworthy sources of information in the industry. I'm also an active investor in Cryptocurrency, and have made many successful trades over the years. My insights and analysis have helped countless people make profitable investments in this volatile market.